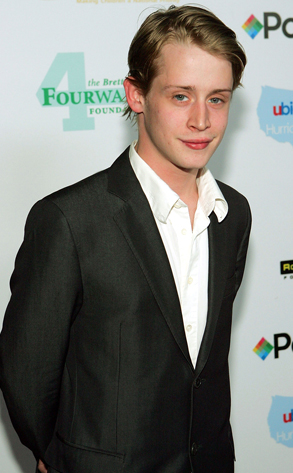 Ethan Miller/Getty Images
Macaulay Culkin is in mourning: E! News has learned that the Culkin clan of seven siblings, which includes fellow actors Kieran and Rory, has lost a member.
The Home Alone star's older sister, Dakota Culkin, 29, was struck by a car when she stepped off the curb and in front of a moving vehicle Tuesday evening in Los Angeles.
She was taken to UCLA Medical Center with massive head trauma and died from her injuries yesterday afternoon.
The elder Culkin worked in production design, most recently on the film Lost Soul.
"She was a real sweetheart and excited to learn all she could about the film business," the film's director, Dana Schroeder, exclusively tells E! News.