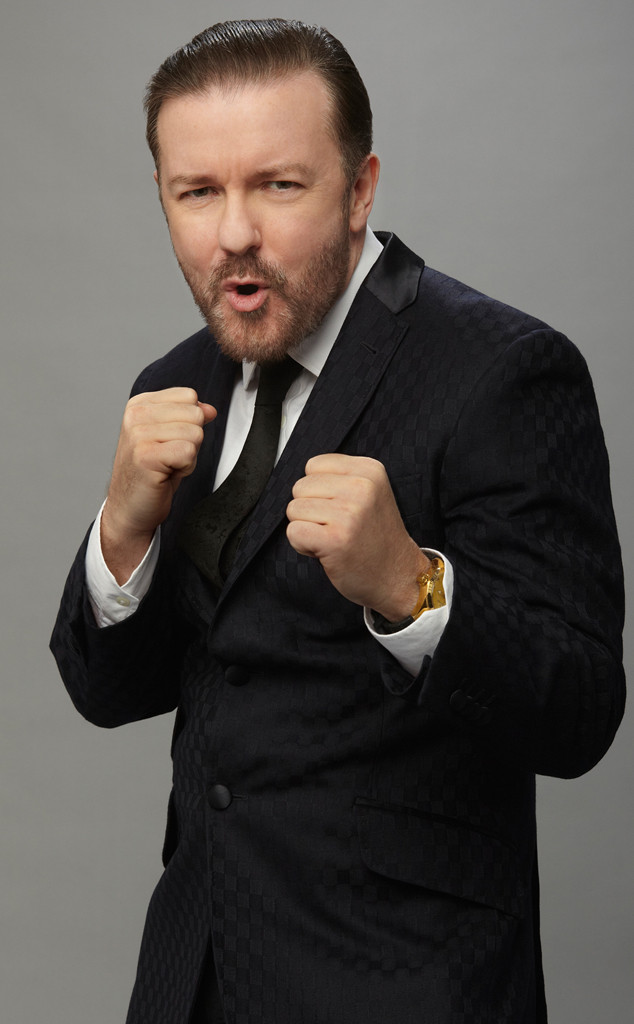 Todd Antony/NBC
Ricky Gervais won't pull any punches at the 2016 Golden Globes.
After hosting the annual awards show in 2010, 2011 and 2012, the comedian is excited to return this Sunday. "It is really exciting. It's fun. It's in 215 countries around the world, about 200 million people watch it, which is very irresistible to a comedian," he tells The Hollywood Reporter of hosting the show live on NBC at 8 p.m. ET. "It's a challenge. I always write my own jokes, I can say what I want—and it's live."
Gervais has been a livewire in the past, which might make some nominees and attendees nervous this year. Should they really worry, though? "I've never understood the controversy around the Golden Globes," he says. "That stuff I did, I was shocked that people thought that was shocking. Genuinely. I thought, 'What have I said wrong?' I didn't say anything outrageous or libelous. I didn't say anything against broadcasting rules. It was on network television, late afternoon, it couldn't have been that bad." Furthermore, he explains, "Anything you say, any joke you make, someone, somewhere, could get offended, right? Justified or not. Somewhere there is a chicken who crossed the road and got seriously injured and he doesn't like that joke."