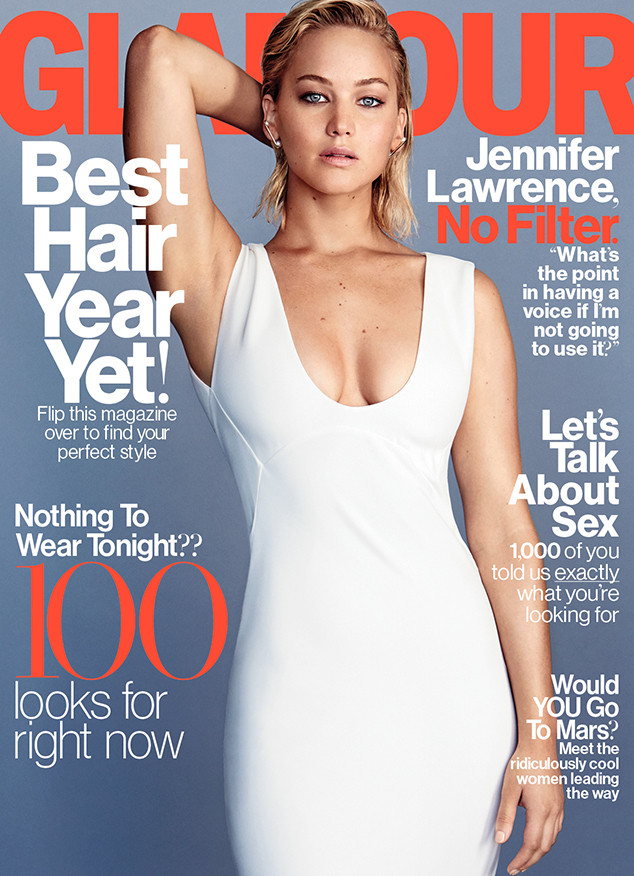 Patrick Demarchelier
Think you know Jennifer Lawrence? You're probably right.
As she herself says in Glamour's February issue, "I don't feel like I'm misunderstood."
What she does feel, however, is "over-paid-attention-to." Though she's beloved by millions, she admits, "I'm not trying to be a GIF. I'm not trying to be a picked-up-on-Twitter quote. All I'm trying to do is act. And I have to promote these movies. And I am, at the end of the day, I guess, a f--king lunatic. So if you record what I'm saying, it's gonna be goofy. What do I do? What do I do? I'm just a girl, sitting in front of the world and asking them to forgive her for speaking."
Of course, she doesn't need to speak to generate headlines—she can be a bit of a klutz. "I spilled milk this morning. Last night I spilled red wine all over the rug. All I want to be able to do is just walk from one place to another without falling! It's so annoying, honestly. And now I've gone from the charming, like, 'Oh my God, whoops, I fell'—now it really pisses me off. 'Cause it's embarrassing now. So now I fall, and I'm like, 'Stop looking at me! Don't take a picture!'" she says. Lawrence explains that it's "embarrassing" to have people think she's faking her mishaps to gain attention. "When I fell the second year at the Oscars, I was just like, 'F--k,'" she recalls. "'Cause I would think the same exact thing. I know it looks like a gag. It's really, really not."