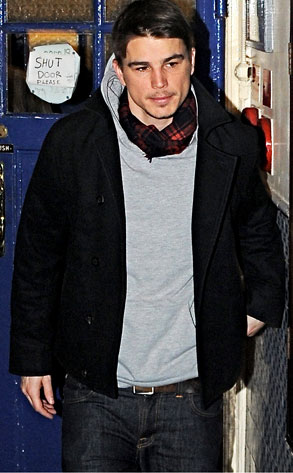 Goff/INFphoto.com
A British court has closed the book on the case of Josh Hartnett's library libido.
The actor has accepted roughly $30,000 in libel damages from the Daily Mirror over a story claiming hotel security cameras caught him in an unexpected close-up while engaging in carnal activities with a mystery female in the library of a London hotel.
According to the 30-year-old actor's lawyer, Graham Atkins, the tab has now accepted that the salacious tale—published Sept. 1 under the headline "Josh Hartnett's saucy CCTV romp"—is "entirely false."