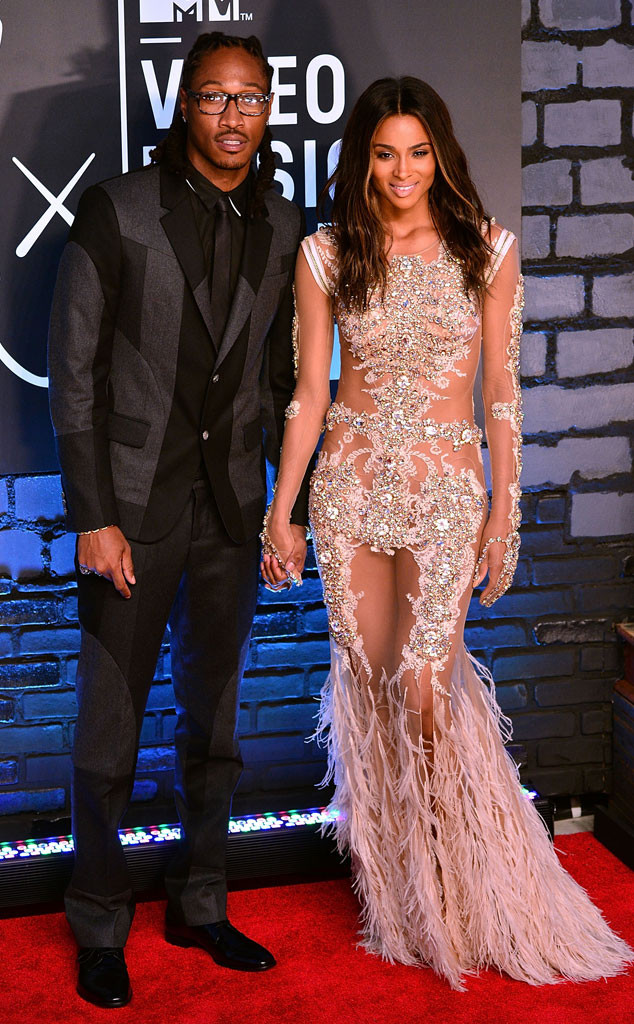 James Devaney/WireImage
UPDATE: A source close to Ciara tells E! News exclusively that the "I Bet" singer has never prevented Future from seeing his son and that he does not and has not paid $15,000 in child support.
As to why the rapper would go on Twitter with such bold statements, our source claims Future is jealous that Ciara has moved on and "that Future uses the situation to promote his music by staying in the press using her name."
"Future has told her he hopes she fails in everything she does and that's just being evil," our insider shared. "He is unable to move on and co-parent in a healthy way."
—————
Well this is one way to start a new year.
While some may be hoping to mend relationships, turn a new leaf or start fresh in 2016, Future has decided it's finally time to speak out in regards to his relationship with ex Ciara.
In several tweets posted Monday afternoon, the rapper didn't hold back when pleading to see the couple's son Future Zahir Wilburn.
"This bitch got control problems…" he shared online. "I gotta go through lawyers to see babyfuture…the f--kery for 15k a month. I jus want babyfuture that's all."
He continued, "I been silent for a year & a half..I ran outta patience. Get ready for this classic."