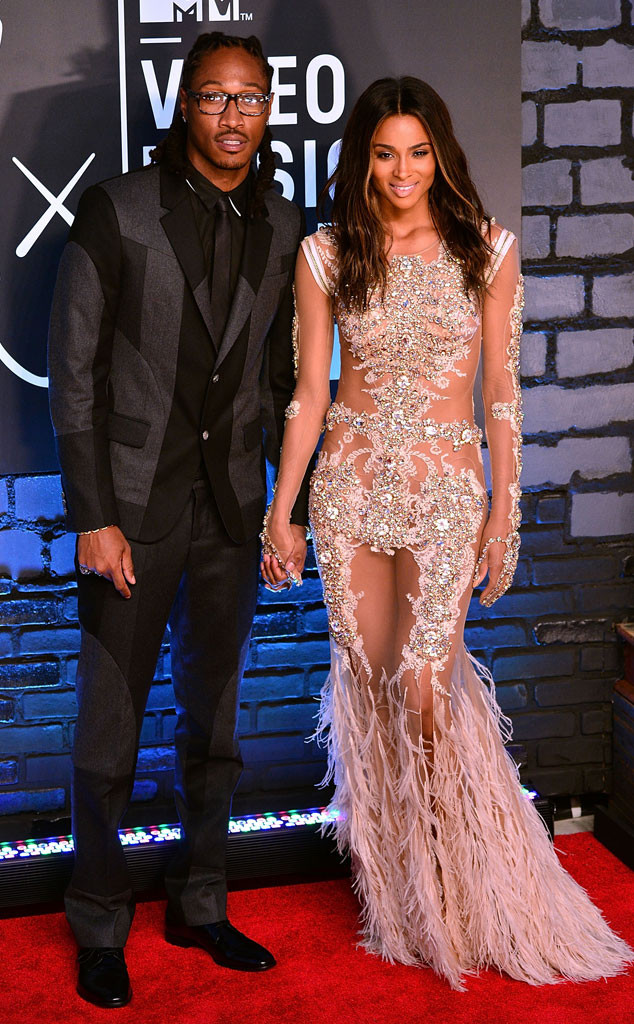 James Devaney/WireImage
UPDATE: A source close to Ciara tells E! News exclusively that the "I Bet" singer has never prevented Future from seeing his son and that he does not and has not paid $15,000 in child support. 
As to why the rapper would go on Twitter with such bold statements, our source claims Future is jealous that Ciara has moved on and "that Future uses the situation to promote his music by staying in the press using her name."
"Future has told her he hopes she fails in everything she does and that's just being evil," our insider shared. "He is unable to move on and co-parent in a healthy way." 
—————
Well this is one way to start a new year.
While some may be hoping to mend relationships, turn a new leaf or start fresh in 2016, Future has decided it's finally time to speak out in regards to his relationship with ex Ciara.
In several tweets posted Monday afternoon, the rapper didn't hold back when pleading to see the couple's son Future Zahir Wilburn.
"This bitch got control problems…" he shared online. "I gotta go through lawyers to see babyfuture…the f--kery for 15k a month. I jus want babyfuture that's all."
He continued, "I been silent for a year & a half..I ran outta patience. Get ready for this classic."
While Ciara hasn't publicly commented on his latest rant, this isn't the first time Future has made headlines for speaking out about the mother of his child. Back in August, some speculated that the "Turn on the Lights" rapper was not happy that his son paid a friendly visit to Russell Wilson's NFL training camp.
Through all the speculation, Future has also made it clear that he's not against his ex moving on with a new guy. Things just get tricky when his son gets involved with the new relationship.
"I'm not bitter. People think I'm bitter because she moved on, but I'm good. I'm taking care of me. I don't need him—she needs him," he shared on The Breakfast Club 105.1 FM radio show. "Of course I wouldn't want someone pushing my son. Like, that's the number one rule…You know this dude for a few months and you're bringing him around your kid? Who does that? Nobody does that."
Regardless of what comes out of her ex's mouth, Ciara appears to be focused on her new relationship with Russell.
"She respects Future as a dad but that's it and really just wants to leave that chapter behind her," a source shared with E! News exclusively. "She is in an amazing place in her life. She couldn't be happier with Russell." 
Our insider continued, "He makes her feel like a queen and treats her with only respect. He loves her son and that means everything to her in more ways than she can explain."
As for Future, the 32-year-old already appears to be moving on now that he's said what he wanted to say. "Handling my business staying focus making music surrounded by real love & family," he concluded Monday afternoon on Twitter.
(Originally published Monday, January 4. 2016 at 1:38 p.m. PST)