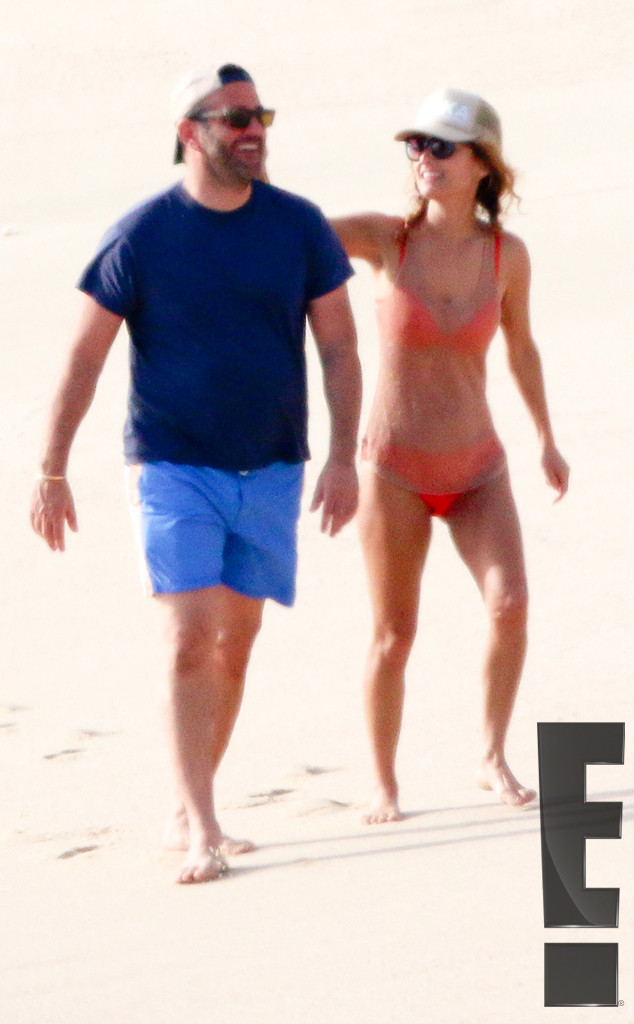 Clasos.com.mx/Splash News
Giada De Laurentiis is heating things up—and it's not in the kitchen!
She and boyfriend Shane Farley hit the beach in Mexico, and E! News has obtained the exclusive photos of their tropical getaway. The Food Network star and her boyfriend looked incredibly happy relaxing together on the sandy shores of Cabos San Lucas, where de Laurentiis sizzled in a red bikini and Farley lounged in a blue bathing suit.
While lounging in the sun, Farley was spotted spraying his chef girlfriend down with sunscreen so she would remain sunburn free for the rest of their vacation. When they weren't taking it easy, De Laurentiis was swimming in the water where she cooled off from the Mexico heat. But they quickly turned up the heat when they took a moment to grab a couple of smooches while walking down the beach hand-in-hand.