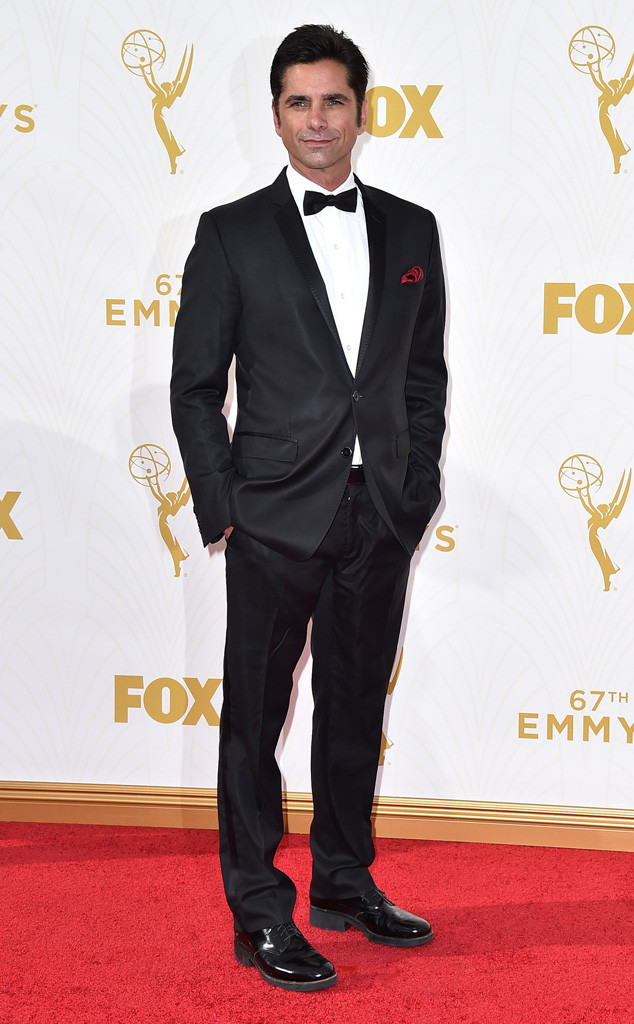 Jordan Strauss/Invision/AP
After a "rough" year plagued by a DUI arrest and a month in rehab, John Stamos is offering up a progress report—and no topic is off limits.
During an appearance on The Stern Show, the 52-year-old Grandfathered star reflected on virtually every conflict he's faced in his multi-decade career, including his battle with substance abuse, his divorce from former wife Rebecca Romijn, the death of his parents, and his unfulfilled quest to have children despite a surprise pregnancy early in his career.
Regardless of the lengthy list of personal tribulations, the Fuller House actor is facing them all head-on, accepting some, moving on from others, all while discussing them freely for the public to understand.
1. Rehab Has Made Him Feel "Even"
His month-long stint in rehab was a hot-button topic for Stern and fans alike after the former Full House actor checked himself into a treatment facility in July to remedy his addiction following his DUI arrest. The actor said he wasn't in denial about his addiction after entering rehab, acknowledging he had a "horrific" DUI.
"I coulda hurt somebody...It was really stupid and ignorant of me. I hated myself for that," he told Stern.
After the month-long visit, Stamos says he feels "even" now that he is finally off of all his former substances, including antidepressants and the sleeping pill Ambien.
2. His Dating Game Is Slacking
Despite his picture-perfect looks, the actor admits he has terrible game when it comes to the ladies. Stamos said he always thinks he's going to be turned down, though he admits that it doesn't actually happen often.