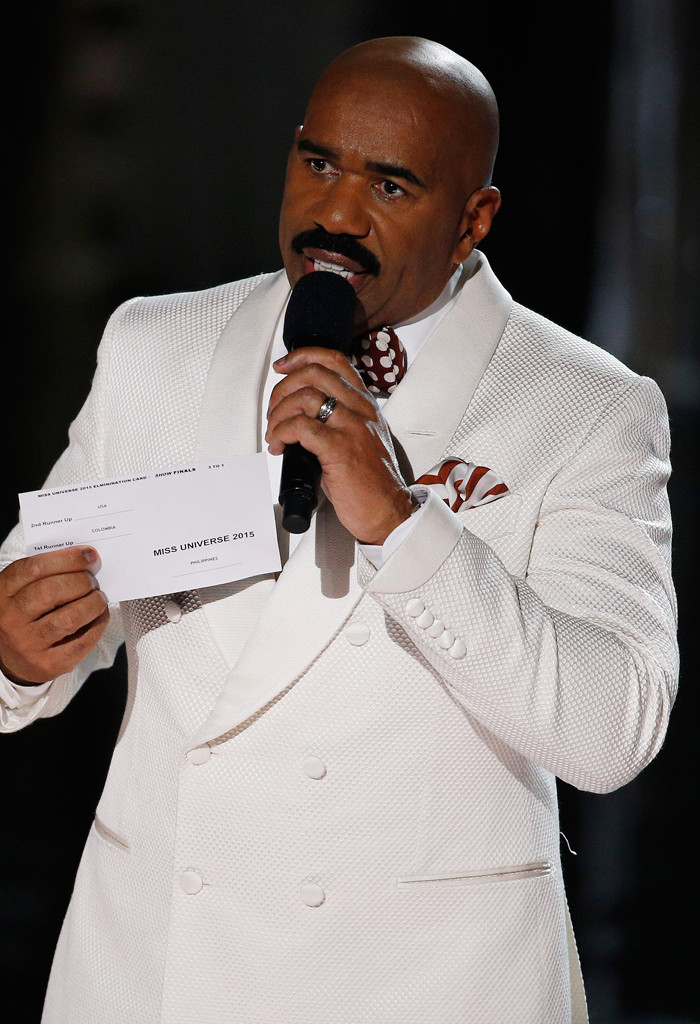 AP Photo/John Locher
Miss Universe winner Pia Wurtzbach holds no ill will toward host Steve Harvey.
After the Family Feud host crowned the wrong winner at the Miss Universe Pageant, many, especially Miss Colombia, were none too pleased with his mistake. While others were forgiving and willing to overlook it, the Internet wouldn't let it go. Wurtzbach, however, has nothing but kind words for Harvey.
"Yeah, why not?" Miss Philippines told Good Morning America co-anchor Lara Spencer Monday morning when asked if Harvey should return. "I think he's a breath of fresh air, he made us feel very relaxed, the contestants. It makes us show our personalities a little bit more. I think that benefits everybody, especially the viewers."
The 26-year-old winner told Spencer that she "has her theories" about how and Harvey managed to make such an epic mistake. "Maybe the way it was written, it was a little confusing," she said. "I understand. It was his first time to judge a pageant, but it's OK. He's human. People make mistakes."