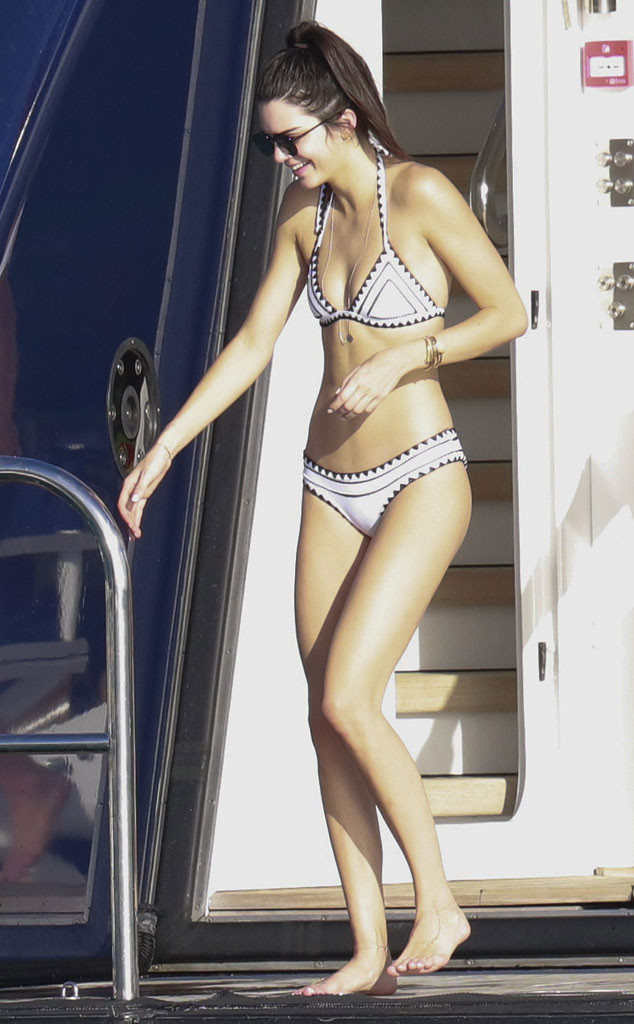 Splash News
Kendall Jenner is having quite the New Year's holiday.
The 20-year-old Keeping Up With the Kardashians star and model is currently the subject of envy of scores of One Direction fans, as she's currently vacationing in the Caribbean with none other than Harry Styles, 21. Earlier this week, the two were photographed together in Anguilla and were later seen getting cozy on a yacht in nearby St. Barts. They spotted on the boat again on New Year's Day, with Kendall showing off her trim figure in a white bikini with black trimming.
And if their tropical getaway wasn't exciting enough, the two were also joined by popular couple Ellen DeGeneres, 57, and wife Portia De Rossi, 42. The four were seen having lunch on the yacht.