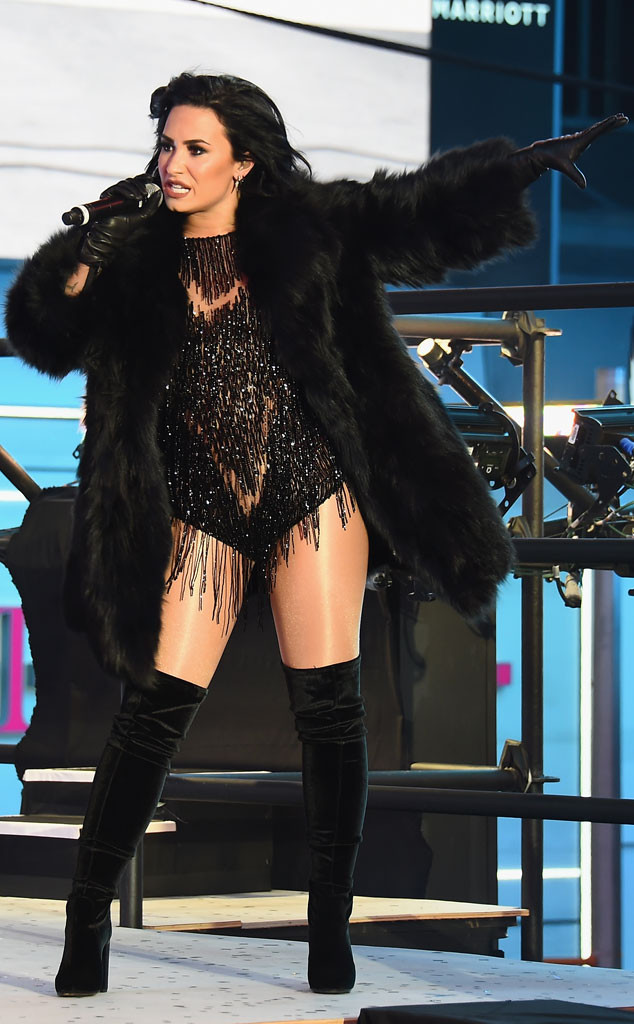 Nicholas Hunt/Getty Images
Like many of us, Demi Lovato is nursing a mother of a headache this New Year's Day 2016.
However, the 23-year-old singer, who has battled substance abuse in the past, did not drink alcohol. No, her ailment stems from rocking out! Lovato performed at the Dick Clark's New Year's Rockin Eve with Ryan Seacrest concert in Times Square in New York City in front of about 1 million people. She sang her hits "Cool for the Summer" and "Confident."
"I have the worst headache this morning and I didn't even drink last night," Lovato tweeted. "God bless those hungover today.. May the hydration be with you."