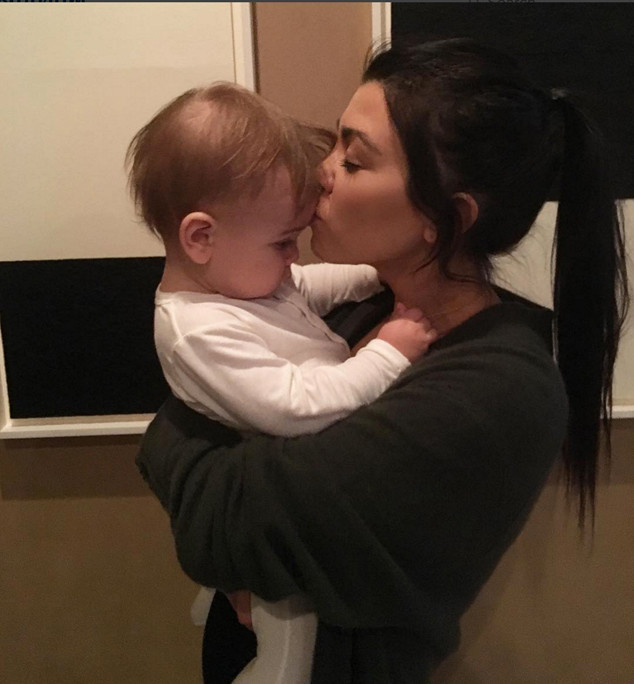 Instagram
Kourtney Kardashian star rang in 2016 in the cutest way.
The 36-year-old Keeping Up With the Kardashians star held and cuddled her littlest love, her 1-year-old son Reign Disick, at their home and gave the toddler a big kiss on the forehead, as seen in a photo posted on her Instagram page on New Year's Eve.
"My New Year's kiss..." she wrote.
Kourtney had under the weather earlier in the day, saying on Instagram, alongside a photo of mandarin oranges, "A little sick on NYE...so taking plenty of this, and a nap, before the pajama party begins."