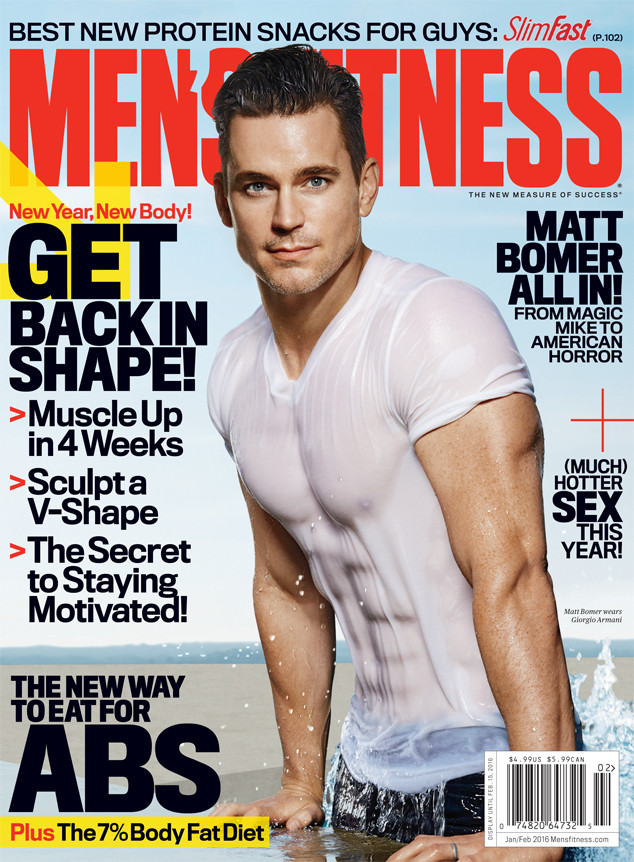 Men's Fitness
How about one more ridiculously handsome shot of Matt Bomer for the year?
The actor and his piercing blue eyes grace the cover of Men's Fitness for their January/February 2016 issue and he's definitely adding some heat to this cold weather. Soaking wet in a white T-shirt, Bomer holds himself up, revealing his cut triceps and washboard abs through his shirt while nonchalantly staring at the camera in a way that almost seems like he's telling us, "Oh, this? I always look like this."
(We know, Matt. We know.)
Aside from flaunting his genetic jackpot, the 38-year-old star talks about a variety of topics, ranging from his experience with guns as a kid and his heath and fitness (obvs), but one of our favorite parts is the fact that he, too, goes gaga for Lady Gaga.