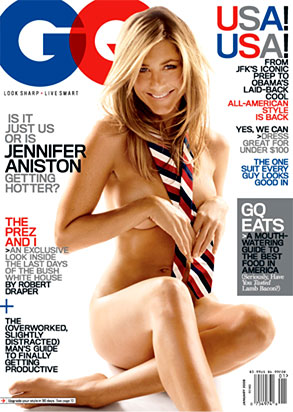 GQ.com
Nobody knows this, but Jennifer Aniston is friends with Brad and Angelina.
"The funny thing is that people don't realize we all go away to the Hamptons on the weekends," Aniston says in the new issue of GQ.
OK, OK…she's joking.
"But can you imagine?" Aniston asks writer Mark Kirby. "That'd be hysterical: I've got Zahara on my hip, and Knox…"
Joking aside, she once again explains that she and her ex-husband do speak from time to time: "When there's something to congratulate or celebrate, there's always an exchange."
What does she have to say about John Mayer? And how about the jab she takes at Jolie? Keep reading...