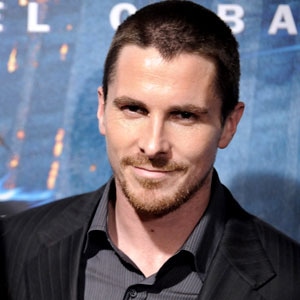 AP Photo/Manu Fernandez
The next Batman installment is alive and kicking—definitely. We already mentioned today certain Warners sources are leaking to us that Rachel Weisz is being considered for the Catwoman role, too fab. But Warners officially isn't saying bubkes. But other insiders working on the next installment, to follow up where The Dark Knight left off, say it's all so a go:
Despite some recent interviews in which he down-played the possibility of returning as director again, Christopher Nolan (who helmed Knight) will for sure be back directing the third flick, we're assured by a production mole. Christian Bale will obviously rejoin his director pal, and we're very pleased to report that he'll be playing a "sexier" Bruce Wayne. This is heaven-sent news, as, let's face it, Bale couldn't have looked any more constipated in that last flick.
Never mind. And as for Catwoman casting, look, when we chatted with Aaron Eckhart not long ago, he blabbed that he would love to see Angelina Jolie play the role. Well, sorry babes, as we spilled earlier today, Weisz is the one more likely, at this point, to be signed on to play the sexy puss. After all, Angie has her claws out enough in real life, right?
By the by, even though Warners did not comment on any of the above movie talk, additional studio sources did confirm it's certainly "expected" Bale and Nolan will be back, pending a script which is being written as we gossip. However, let's not forget the most important Batman buzz of all, right?
Who dare fill Heath's shoes? A Batman movie is only as good as the villain, right? Don't believe me? Just watch the Oscars next February, and let's discuss after Heath nabs one of those babies posthumously.
So. Philip Seymour Hoffman as The Penguin? Johnny Depp as anyone? Robert Pattinson as The Joker?
Spencer Pratt as himself? Jeez, the sky's the friggin' limit these days. Me? I vote for Pattinson. I just don't buy that dude as a nonhuman blood-sucking vampire anyway, you?
—Additional reporting by Taryn Ryder