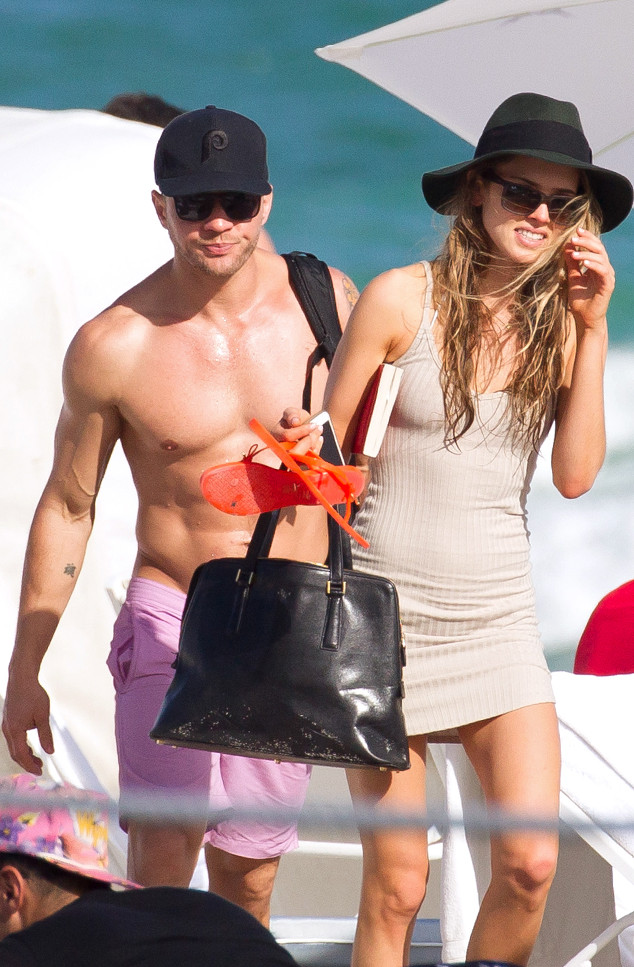 Splash News
Maybe Ryan Phillippe should have a beach wedding.
And instead of a suit or tuxedo, he should wear a swimsuit. Because really, look at him. The recently engaged actor spent Wednesday afternoon sunning himself in Miami with fiancée Paulina Slagter. The couple got engaged over the Christmas holiday and has been living it up in Florida ahead of Phillippe's appearance at the Five Star New Year's Eve party on Watson Island.
A shirtless Phillippe, 41, looked more muscular than ever in Onia trunks, while his law student love covered up in a nude camisole. Earlier this year, the Secrets and Lies actor joked to Elle that the biggest difference between 30 and 40 is that his metabolism isn't what he used to be. To fight the hands of time, he said, "I train like a maniac." Phillippe does it more for himself than for anyone else, though. "You also start to care less about what other people think," he said.
"I think 30 is tough. Like, nothing you do at 30 is like really special anymore. It's like, 'Oh yeah, you achieved this? Well, you should.' At 30 I definitely cared about what people thought," he said. "I was really concerned with perception and my place in the world, but now I'm just not."