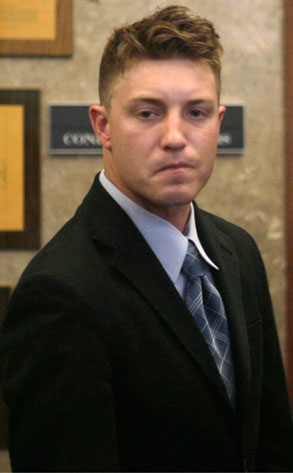 Nick Ut/AP Photo
One way or another, Lane Garrison is going to be paying for his mistakes for a long time.
The parents of a 17-year-old boy who was killed in the actor's 2006 DUI crash has sued Garrison for wrongful death and gross negligence. (View the lawsuit.)
Karen Setian and Inaida Nalbandian contend that Garrison, who was sentenced to 40 months in prison last October after pleading guilty to felony vehicular manslaughter, "carried on with a conscious and willful disregard of the rights and safety of others" when he offered a ride to their son, Vahagn Setian, whom he had met earlier on the night of Dec. 2, 2006, at a party.