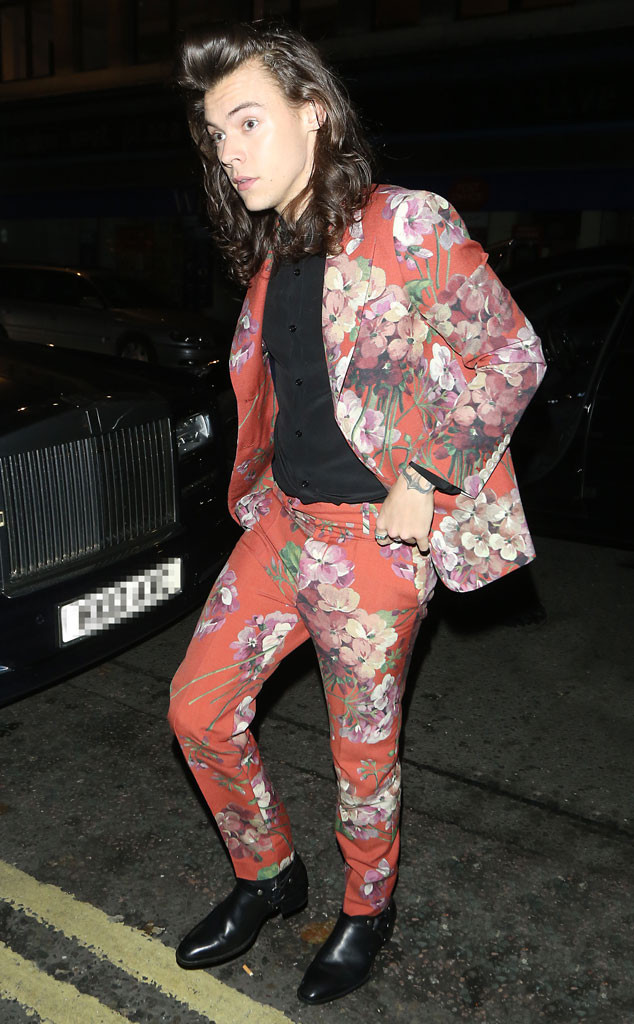 Splash News
Sure, One Direction has been nothing but honest about its hiatus—they'll all be pursuing their own projects and their own sounds and just taking time for themselves. But deep down, whether Directioners wanted to admit it or not, people knew they would probably launch solo careers.
And it looks like Harry Styles is the first. (Yes, we know Zayn Malik technically was the first, but because he's no longer a member of 1D, we're excluding him.).
Harry has registered four new songs with the American Society of Composers, Authors, and Publishers. The songs, titled "Already Home," "Coco," "Endlessly" and "5378 Miles," list only Harry as both co-writer and performer, which means that there is no one else on the tracks. No fellow 1D members. No one. This is the beginning of the end, or as Semisonic would say, "Every new beginning is some other beginning's end."
This might come as a devastating blow to Directioners, but that doesn't make the news any less exciting. We might not have One Direction for a few years, but at least we're still getting new music! Liam Payne already has penned a new song with Irish boyband HomeTown, which will probably be pure magic.