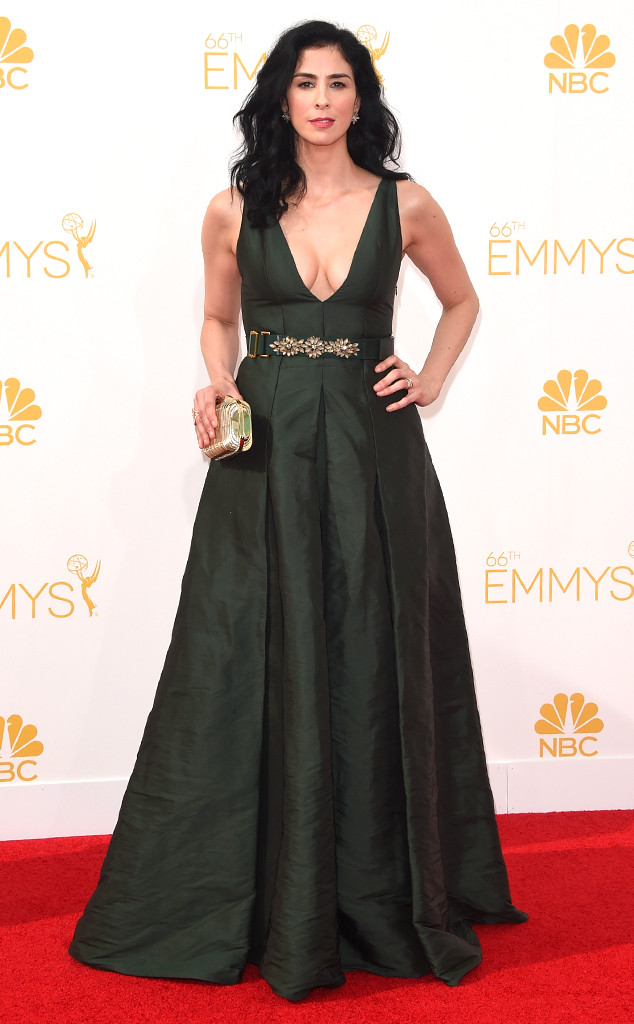 Frazer Harrison/Getty Images
Twitter is full of critics.
While celebrating Christmas with her boyfriend Michael Sheen, comedienne Sarah Silverman tweeted five heart emojis and wrote, "MERRY CHRISTMAS! Jesus was gender fluid!" The tweet offended some of her followers, though it did make some laugh and received more than 3,000 "likes." In response to the backlash she received, Silverman defended her tweet Tuesday night.
To silence her haters, Silverman tweeted a screenshot of typed note from her iPhone and prefaced it by writing, "I prefer not to respond to nonsense but here (re Jesus being gender fluid tweet, which I still love)." The comic stood by what she had tweeted, explaining, "I was in Wales w my boyfriend and his family. I was sitting in the car on the way to Christmas at his sister's and figured I'd sent out a Christmas tweet. Decided to add on a word from our collective vocabulary since, to me, it's funny, beautiful, and true in that He is all of us. The absolute best is when the (adorable) haters write 'I'd like to see you make fun of Jews!' Um, hi, have we met??"