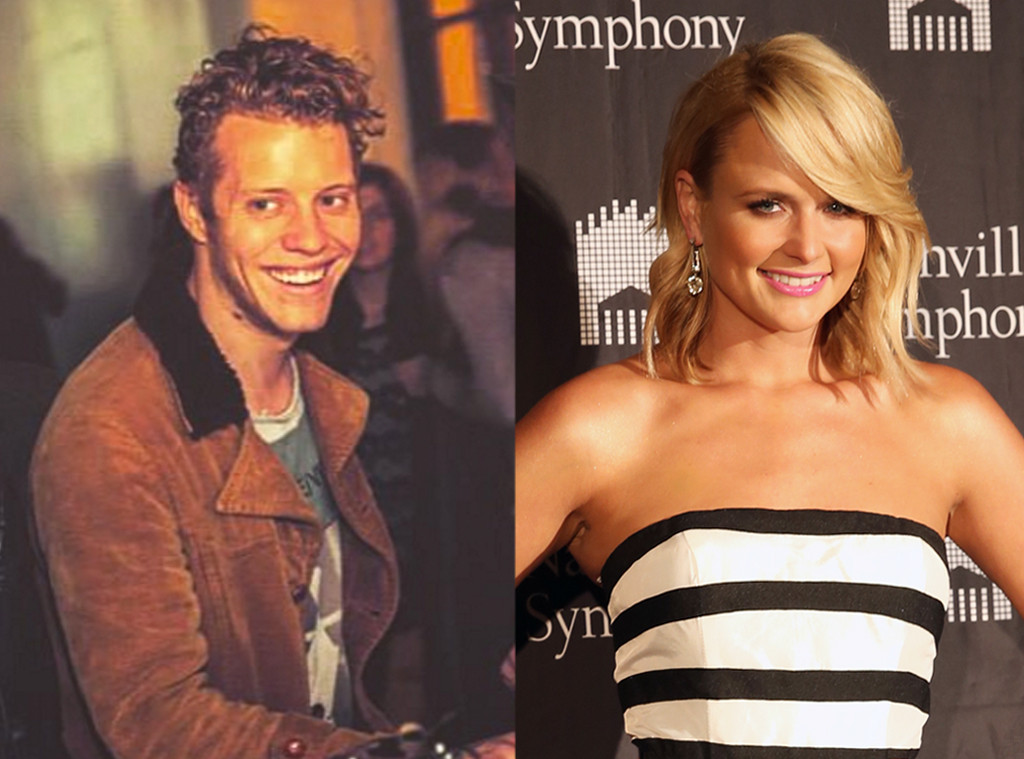 Laura Roberts/Invision/AP, Instagram
Miranda Lambert is incredibly happy after finding new romance with fellow country singer, Anderson East!
The "Over You" singer has moved on from Blake Shelton with the 27-year-old Nashville native, and sources close to her tell us she's doing better than ever.
"Miranda has been dating for the past few months but recently starting having eyes for only one guy—that guy being Anderson," the insider tells E! News exclusively. "It's still all pretty new and she is just enjoying getting to know him."
Jason Merritt/Getty Images for dcp; Lloyd Bishop/NBC/NBCU Photo Bank via Getty Images
The source also notes that her previous heartbreaks have helped her in realizing what she wants in the future, learning to love herself first and foremost.
"Miranda has learned from her past relationships what she wants in a man and what she doesn't," the source continues. "Miranda is in a very healthy place with loving herself now. Her friends and family love seeing her in this space."
As for her relationship with Anderson, they're totally smitten with each other.
"Anderson is a complete gentleman! Miranda  gets butterflies with Anderson," the insider explains. "He is a wonderful guy with an amazing personality. Miranda loves his sense of humor and his love for music. They have many things in common."
Of course, the feelings are reciprocated. "He thinks she is stunning and is really sweet to her. The attraction is there for both of them. Miranda thinks he is a total stud"
Jordan Strauss/Invision/AP
Meanwhile, Miranda has also been pretty open about her divorce from Blake. The duo announced their split in July after four years of marriage.
The "Crazy Ex Girlfriend" singer told Cosmopolitan recently, "Marriage is a tough business, and we gave it our best college try. I had a great relationship with an amazing man, so I know what good is. I have a great launching pad for the future. I will never take that for granted."
Blake is currently seeing his fellow The Voice coach, Gwen Stefani. The two spent the holidays together and were most recently spotted at a Arizona Cardinals football game.