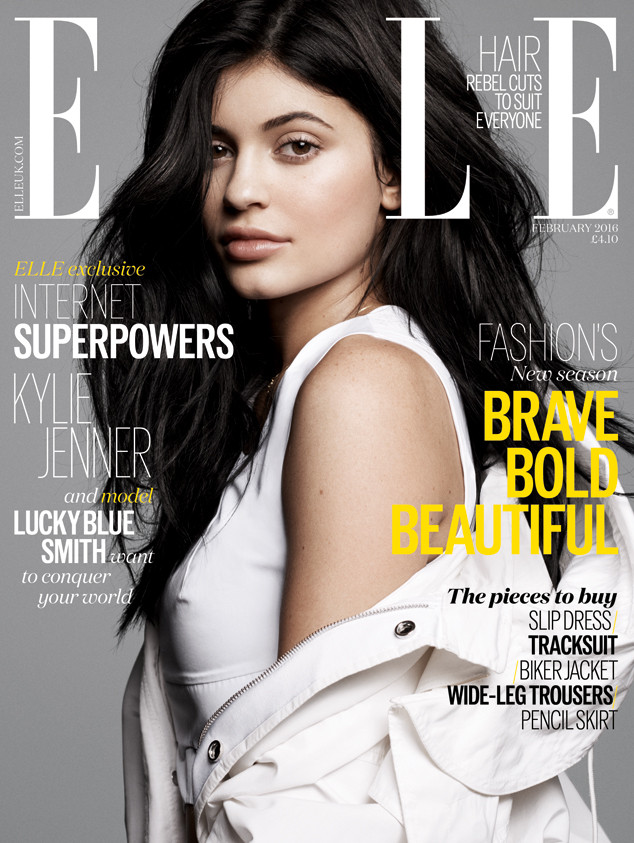 Jan Welters/Elle UK
Kylie Jenner is kicking off 2016 in a big way.
2015 hasn't even ended yet, but the 18-year-old E! star has nabbed the cover of Elle U.K.'s February issue. Inside the pages the reality TV star doesn't reveal her New Year's resolutions, but being more forward with personal information might be involved because she gets candid about fame and how it affects the relationships she has with certain people in her life.
As a victim of cyber bullying, Kylie felt compelled to try and help others who have suffered the same fate, so she launched #IAmMoreThan. "I came up with the idea because I feel like being a teenage girl and growing up in the spotlight, online bullying is kind of inevitable. I'm OK with that," she explains.
"It hurts me still but I can handle it and I know it comes with the lifestyle, and it's just mean people on the Internet doing what they do. But I just wanted to find real people with real stories about their bullying and how they overcame it."