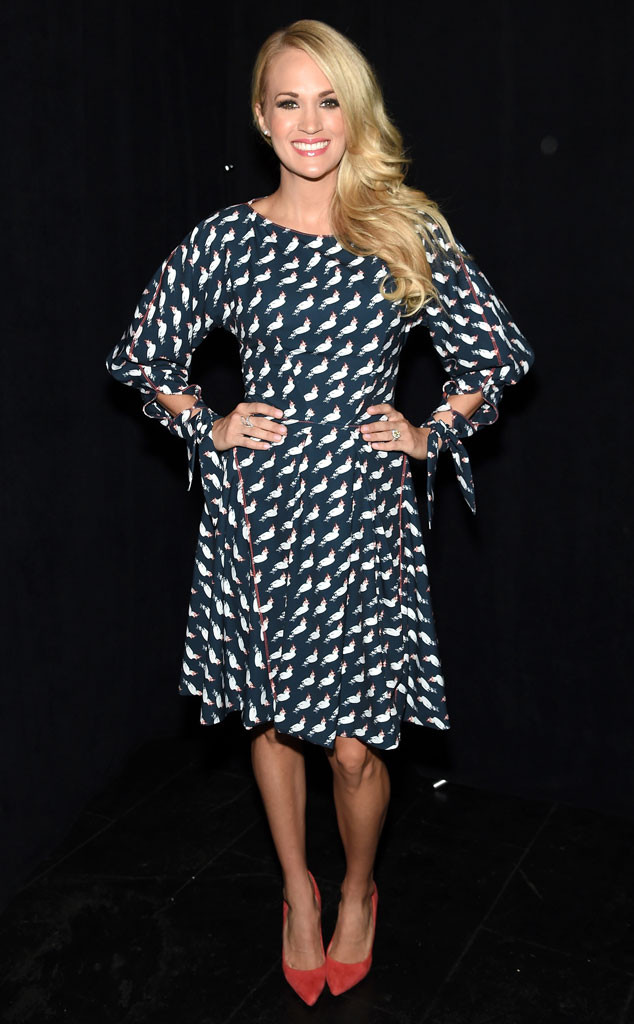 Jamie McCarthy/Getty Images for NYFW: The Shows
Carrie Underwood's life isn't all glitz and glam.
Sure, the 32-year-old country star gets dolled up for photo shoots and wears fancy dresses on red carpets, but Isaiah's mama deals with the everyday grind of raising a baby, too—like getting peed on!
Yep, that apparently even happens to Grammy winners, y'all! "Welp, I got peed on this morning," Carrie tweeted Tuesday. "What a way to start the day! #momlife #MomProblems #WhereAreTheDiapers"
This isn't the first time Carrie's dished on the less-than-glam aspects of motherhood. In fact, here are TK other occasions Mike Fisher's wife has gotten really real about mom life.