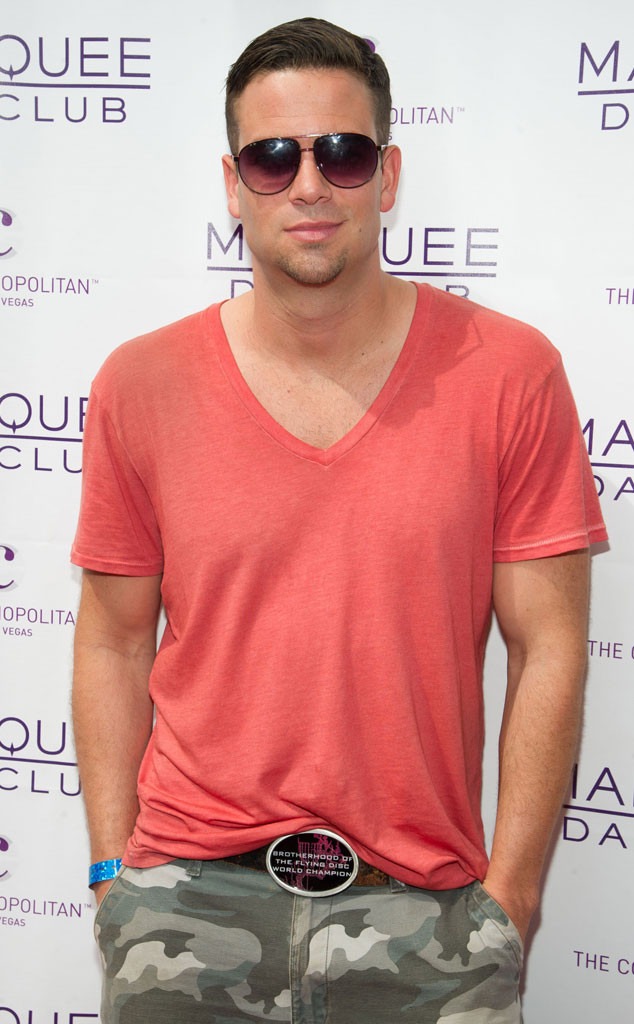 Courtesy: Al Powers/Powers Imagery
UPDATE: E! News can confirm that Glee's Mark Salling was released on bail Tuesday afternoon after his family paid the $2,000 for the $20,000 bail. The actor was seen being driven away from a downtown LAPD facility. TMZ first reported the bail news.
Salling's court date is scheduled for January 22, 2016.
________
The actor has been arrested for possession of child pornography, E! News can confirm.
The Los Angeles Police Department Internet Crimes Against Children Task Force Unit served a search warrant early Tuesday morning at Salling's Sunland, Calif., address. The 33-year-old actor, best known for his role as Noah "Puck" Puckerman on Glee, was arrested and is processed in downtown Los Angeles, where he is being held on $20,000 bail.
(Crime Watch Daily was the first to report on the news of Salling's arrest.)
This isn't the first time that Salling, best known for his role as Noah "Puck" Puckerman on Glee, has found himself dealing with police. Back in January 2013, the actor's former girlfriend Roxanne Gorzela filed a lawsuit accusing Salling of sexual battery and assault during a March 2011 incident.
Salling denied his ex's claims, telling E! News at the the SAG Awards shortly after the lawsuit was filed, "I just want the chance to defend myself—and I will, vigorously." He followed through with his words, and in April 2013, filed a cross-complaint against Gorzela.
When the lawsuit was finally settled in March 2015, Salling was ordered by a judge to pay $2.7 million to Gorzela. According to court documents obtained by E! News at the time, this sum is broken down as follows: $64,155.28 for past medical, $666,000 for future medical, $180,000 for past non-economic damages and $1,800,00 for future non-economic damages. Gorzela's attorney declined to comment to E! News on the settlement. 
(Originally published on Tue, Dec 29, 2015, 10:58 a.m.)