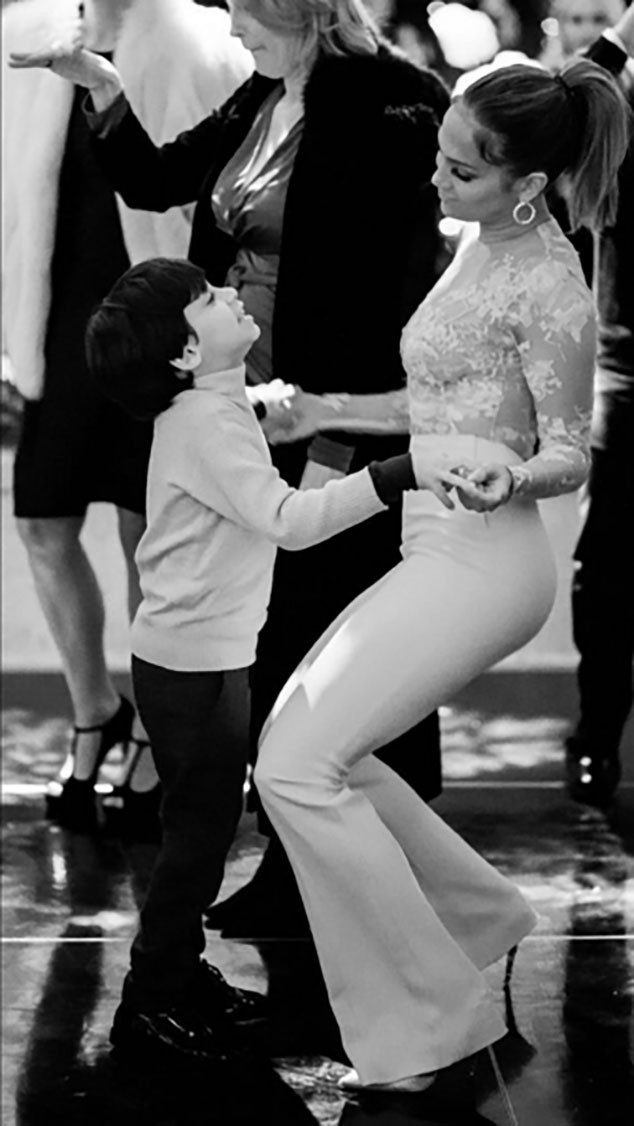 Instagram
Jennifer Lopez knows how to boogie...with her twins!
The Las Vegas performer shared sweet photos of herself dancing with her twins at Kris Jenner's wild Christmas Eve party, which was obviously very kid-friendly affair. Dressed in a glamorous, skintight lace top and high-waist pants, Lopez danced the night away with Max and Emme, who looked equally as dapper in their holiday getups.
As a singer, dancer and actress, the Selena star must teach her 7-year-olds a thing or two about entertainment, which means the dance floor is the family's first stop. "Me and my lil man #coconuts #love #life," she captioned the black-and-white photo of her dance moves with her son.
While her son decided to do some twist-and-shout style dance moves, Emme seemed to take it a tad slower, wrapping her arms around her mom's waist. But it's the matching ponytails that are catching our eyes! "Me and my mini me #coconuts #love #life," she captioned the pic.