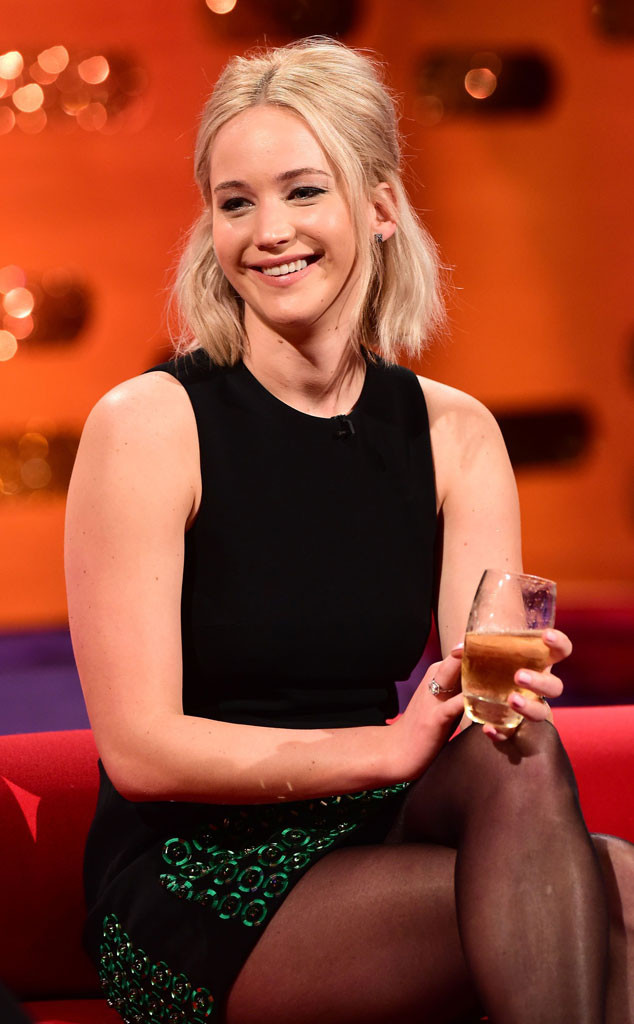 Press Association via AP Images
Jennifer Lawrence has a lot to look forward to in 2016, but she won't be celebrating the end of 2015.
During a pre-taped appearance on The Graham Norton Show, airing New Year's Eve at 10:45 p.m. local time on BBC One, the Joy actress admitted she's not a fan of New Year's Eve. "I really hate it," Lawrence explained to host Graham Norton and fellow guest Eddie Redmayne. "I've never had a good one. Everyone's chasing a good time and it's always a disappointment. I plan on doing nothing and then if something lands in my lap...but I always end up drunk and disappointed."
Laughing at herself, she joked, "Drunk and Disappointed should be the title of my memoir!"
In the same episode, Norton also asked Lawrence to share some of her biggest mishaps in Hollywood. "I am a puker," the Golden Globe-nominated actress confessed. "When I get stressed and exhausted I just vomit. I was driving with my publicist the other day and had to roll down the window and I puked all down the side of the car. It was in front of all the paparazzi—I painted New York! And I threw up at Madonna's party—on the porch!"
To Lawrence's surprise, she is not the only person to do such a thing. "This is something I have never admitted to the world, but I puked at Madonna's party, too!" Redmayne revealed.