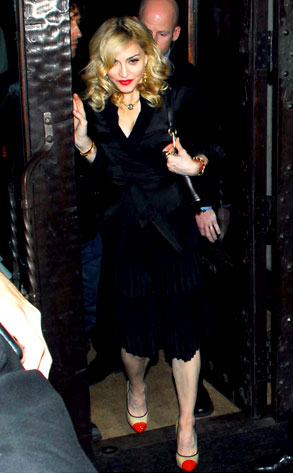 PN/The Grosby Group/Ramey
Madonna has made a cardinal sin. At least, to hear one cardinal tell it, she has.
In advance of tonight's concert in Santiago, the first of her two sold-out shows in the Chilean capital, the Material Divorcée has been called out by one of the region's most prominent religious leaders for more or less corrupting the minds—and loins—of the nation.
"This woman comes here and, in an incredibly shameless manner, she provokes a crazy enthusiasm, an enthusiasm of lust, lustful thoughts, impure thoughts," retired Roman Catholic Cardinal Jorge Medina said.
Meanwhile, Madonna and her minions seem unfazed—roughly 60,000 fans are expected at each of her concerts this week at Santiago's National Stadium.
No word if A-Rod is among them.