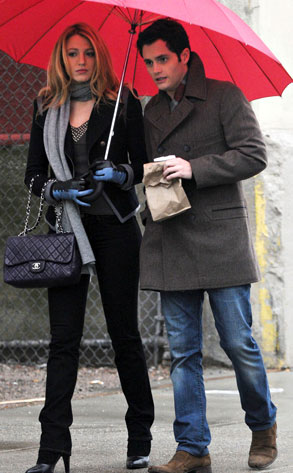 FPZ/Fame Pictures
Yesterday we ran a gossipy little item on our fave onscreen (and off) couple, Blake Lively and Penn Badgley. Our New York snoops insist Blake was out at the club Southside last Friday night without the gorgeous Penn. We were advised by sober eyewitnesses that Blake was also interested in a dude not by the name of Penn.
This is unusual: Everybody knows Blake's not a clubby gal, and, well, aren't Blake and Penn just too adorable together?
We contacted the rep for both. We did not hear back, and that repper is now insisting that she was never consulted for comment. She's saying the club hookup is not true and that both Blake and Penn were at Cafeteria that night, anyway.
If the story's not true, we love Blake and Penn and so apologize. But then, why is Southside's proprietor insisting he saw Blake at his club that night?