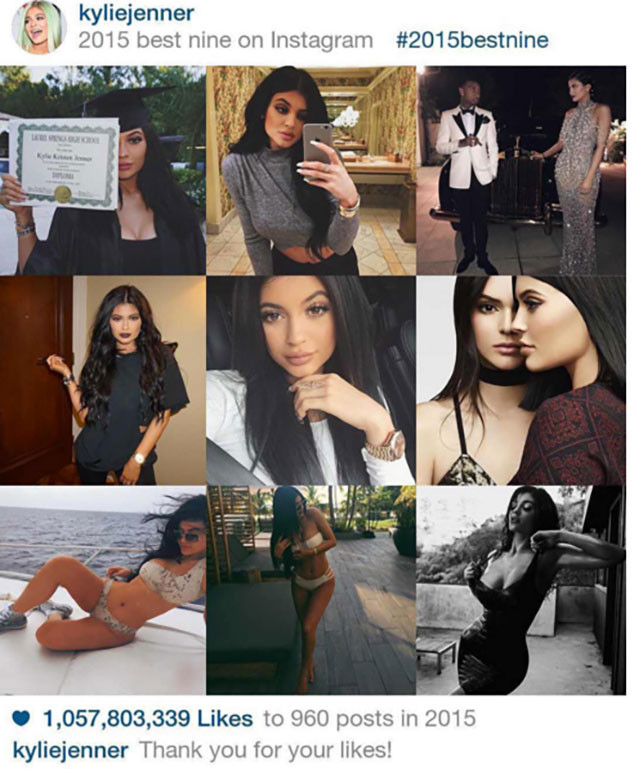 Instagram
Remember that time one of your Instagram photos received more than 100 likes and you felt like you were the most popular kid in school?
Prepare to have that feeling be crushed.
A website called 2015bestnine is allowing Instagram users to see their top nine photos—that is, which nine photos received the most likes on their profile. It pretty much goes without saying that each of the Kardashian-Jenner family members have accrued copious amounts of likes, but it turns out Kylie Jenner has beaten everyone out. Her top nine, which includes her graduation photo, a sexy wet bathing suit shot and couple's pic of her and Tyga, racked up more than 1 billion likes.
Unsurprisingly, Kim Kardashian came in a close second, receiving more than 875 million likes for her top nine photos, the majority of which included daughter North West. Khloe Kardashian came in third place, pulling in more than 506 million likes. Just like Kim, Khloe's most popular photos included the youngest family members: North and Penelope Disick.