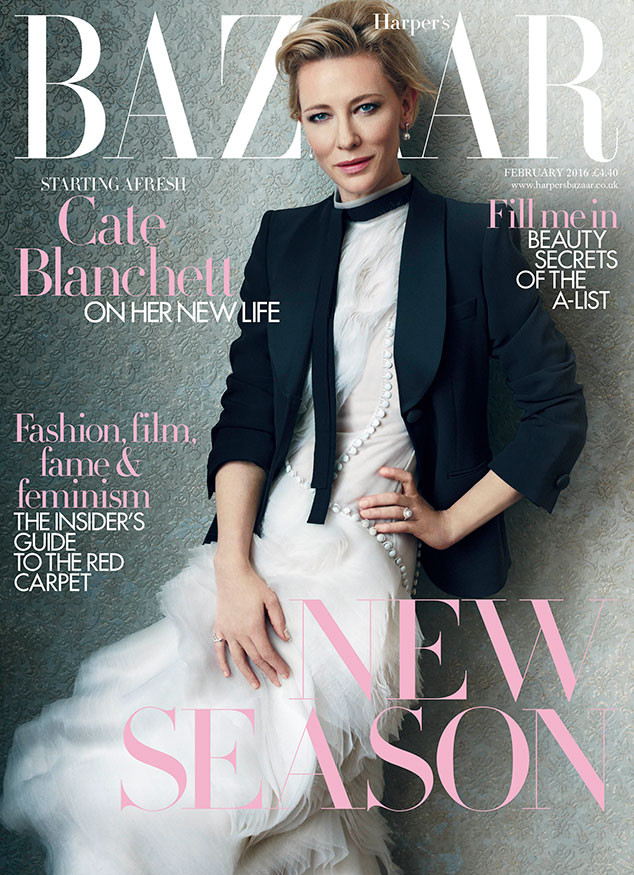 Norman Jean Roy
Cate Blanchett is taking her mommy duties seriously. So seriously in fact, that the Oscar-winning actress has announced her plans to take a break from—gasp!—acting in 2016 as she focuses on raising her adopted baby daughter.
Cate, who is also a mother to her biological sons, adopted daughter Edith back in February after receiving a phone call that alerted the actress and her husband, Andrew Upton, of a baby in need of a home.
The actress' announcement of a career vacay coincides with an upcoming awards season in which she is suspected to win big.
According to wide speculation, Cate is likely to receive an impressive slew of best actress nominations for her role in Carol, in which she plays the elder of two female lovers entwined in a forbidden romance circa 1950s America.
Cate also appears in Truth, set for wide release in March 2016, where she tackles the role of Mary Mapes, the journalist who famously called into question soon-to-be President George W. Bush's military service.
The seasoned actress and mother of four may be just as well-versed in her mama duties and she is on the big screen, but the actress noted that when it comes to raising a child, nothing is unexpected. "It's always the first time, always," Cate says in Harper's Bazaar U.K.'s February 2016 issue, adding that her three biological children—Dashiell, 14, Roman, 11, and Ignatius, 8— are "extraordinary" big brothers. "It's been wonderful watching them become a little brood."