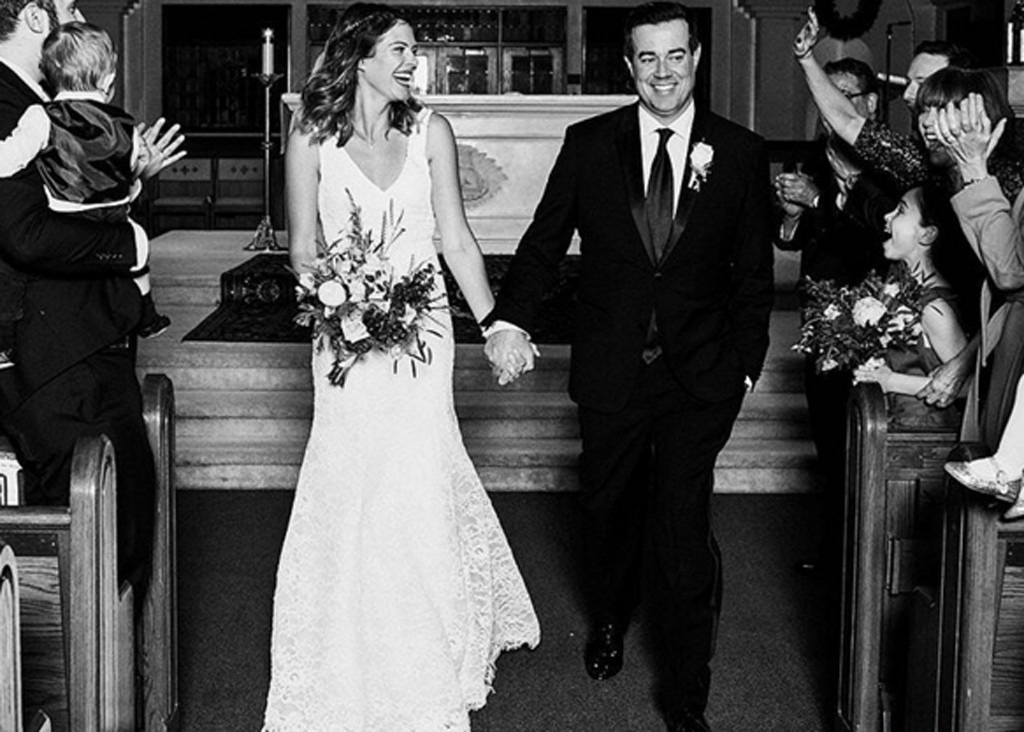 Courtesy: Pete Thompson with Utopia The Agency
Carson Daly managed to pull off what few can do: host a surprise wedding!
He and longtime fiancée Siri Pinter tied the knot the night before Christmas Eve, but very few people knew about it, including the couple's parents! The Today show co-host opened up about his special day Monday morning and joked that this was not the Christmas present he expected.
"I wanted a hoverboard; I got a wife," he joked.
The couple, who has been together for 10 years, also has three children together: Jackson, 6, Etta, 3, and London, 16 months. Daly admitted that he and his new wife were happy they waited to make their union official because they wanted their kids to really understand what was happening.
"It was great that the kids were a little bit older," Carson explained. "They actually knew what was going on." But more than just their children attended the small affair; Daly and Pinter's parents were also on hand to congratulate the couple, but they had no idea what they were attending at the time!
"Our families were visiting," he said to Savannah Guthrie. "We surprised our moms."
The former TRL host also shared new photos of his big day, where Jackson can be seen walking the gorgeous bride down the aisle. After the church ceremony was over, the couple posed for a beautiful family photo in front of the altar. Pinter and Daly first revealed they were engaged in 2013, but a year before Daly told Elle that he wasn't in any rush to get married.
"I think long-lasting, healthy relationships are more important than the idea of marriage," he explained. "At the root of every successful marriage is a strong partnership. And that's what we have."
Congratulations again to the happy family!
(E! and NBC are both part of the NBCUniversal family.)