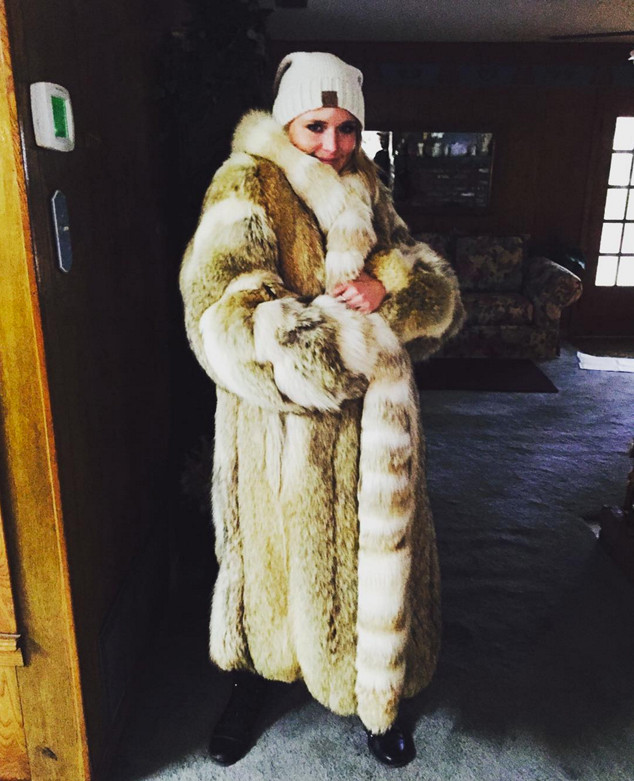 Instagram
UPDATE: PETA has commented on Miranda Lambert's Christmas gift. See the animal rights group's statement below.
__________________________
Animal rights supporters are not happy with Miranda Lambert.
The 32-year-old country singer posted on her Instagram page on Saturday, the day after Christmas, a photo of herself bundled up in one of two fur coats, family heirlooms, she received as gifts from her grandmother.
"'I'm so fancy... You already know,'" she wrote, quoting Iggy Azalea and Charli XCX's breakout 2014 hit. "My Nonny gave me two of her fur coats! I definitely know where I got my love for DIAMONDS, FUR and WHISKEY! #familytradition #grandmastreasures #besthandmedownever #wandathewanderer #bringitwinter."
She also posted a photo of her grandmother.