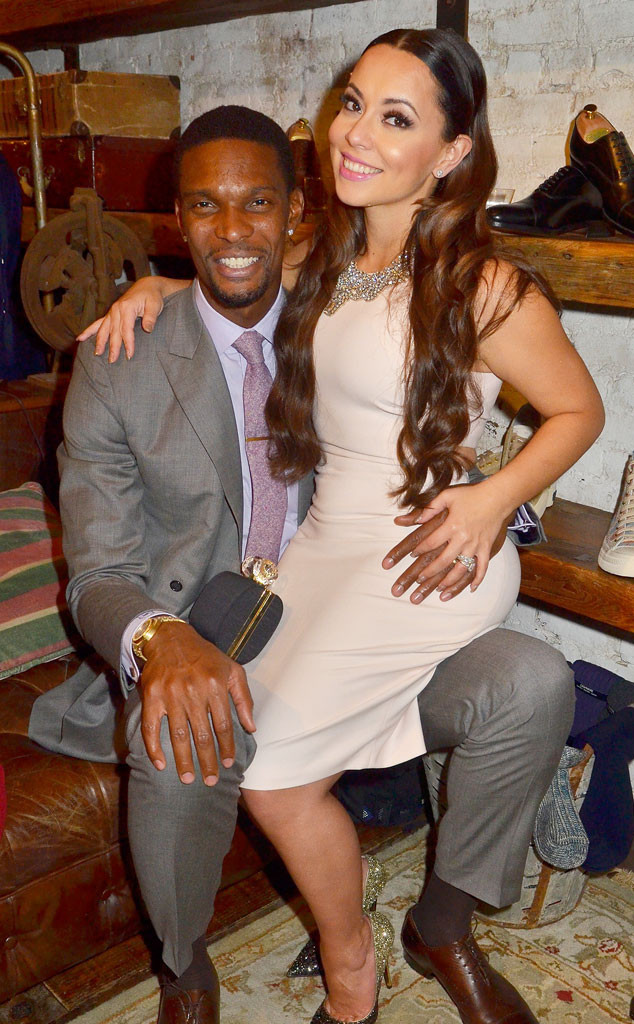 Kris Connor/Getty Images for Mr. Nice Tie
Adrienne and Chris Bosh received a very merry Christmas gift today—the news that they're expecting twin boys!
The proud parents shared the exciting announcement on Instagram alongside their family holiday card.
"With great joy we will welcome twin boys in the New Year 2016. Merry Christmas and Happy Holidays #BoshFamilyChristmas2015 #HolidayCard #BoshFamily #BoshTwins."
That's right, the Bosh boys haven't even been born yet and they already have their own hashtag!