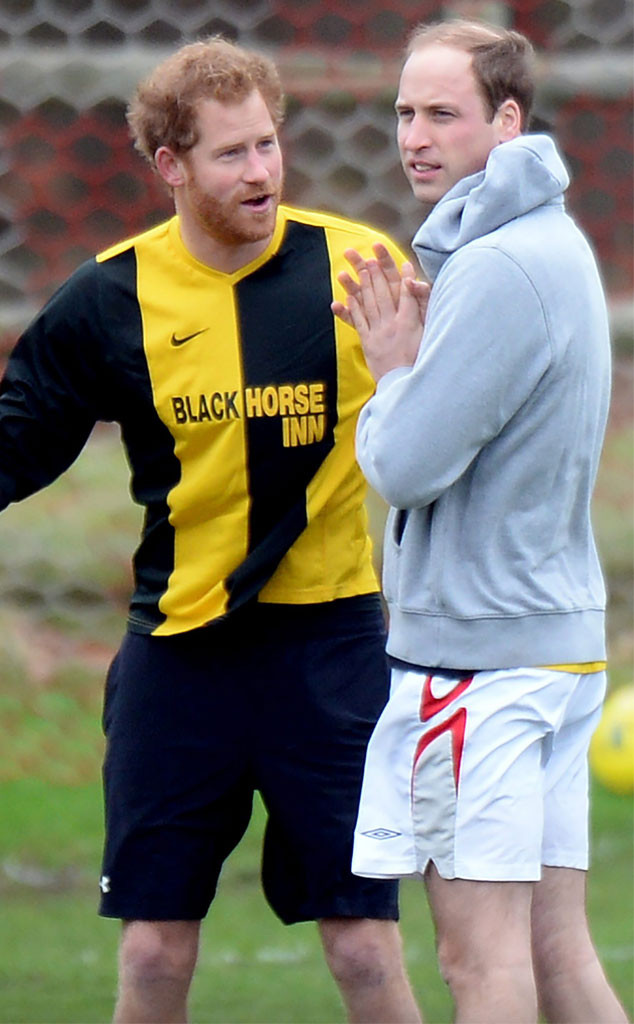 STRINGER/EPA /LANDOV
Keeping up with royal tradition!
Prince Harry and Prince William were good sports when they played a game of soccer in their annual Christmas Eve charity soccer match at the Queen's Sandringham estate in Norfolk, England.
While the two brothers normally play on opposing teams, they decided to switch things up a bit and play for the same team this year.
Both men logged in ample time on the field despite the rainy weather, and according to local reports, Harry was even tackled less than five minutes into the game.
But nevermind the bump start, both continued to play on ahead of their family's Christmas Eve celebration.