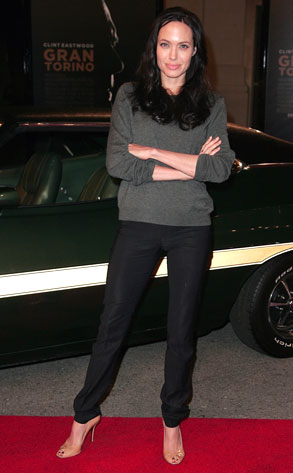 Jason LaVeris/Getty Images
After escorting Brad Pitt to his big movie premiere Monday, Angelina Jolie stepped out to support another man last night: Clint Eastwood.
The actress, whom Clint directed in Changeling, made a surprise appearance at the premiere of Gran Torino sans Brad.
But Pitt's still making headlines today while defending Angie in a new interview with Rolling Stone as he shoots down claims that she manipulates media, instead calling her "savvy."
"I get defensive," he tells RS. "[They're] talking about not only the woman I love, but one of the people on this planet who I have the greatest respect for. I think she's as honorable as anyone I've ever met."
And that's not all...