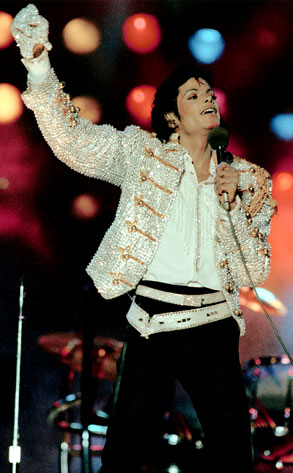 AP Photo
The gloves are off. And hopefully, up for making some major cash.
Possibly hurting from last month's out-of-court settlement with his Bahraini sheik BFF, Michael Jackson is unloading a veritable pop-culture time capsule next spring, auctioning off more than 2,000 personal items, including the gates leading to Neverland Ranch (the tales they could tell), life-size statues from Jackson's personal art collection and, most anticipated of all, the infamous glitter glove as first donned in the video for 1983's "Billie Jean."
The items will be available through Julien's Auctions for just five days, beginning April 21, and bidders can stake their claim either online or in person.
Portions of the proceeds from the King of Pop's paraphernalia will go toward MusiCares, the charity founded by the Recording Academy. The rest will go to the charity that is Jackson himself.