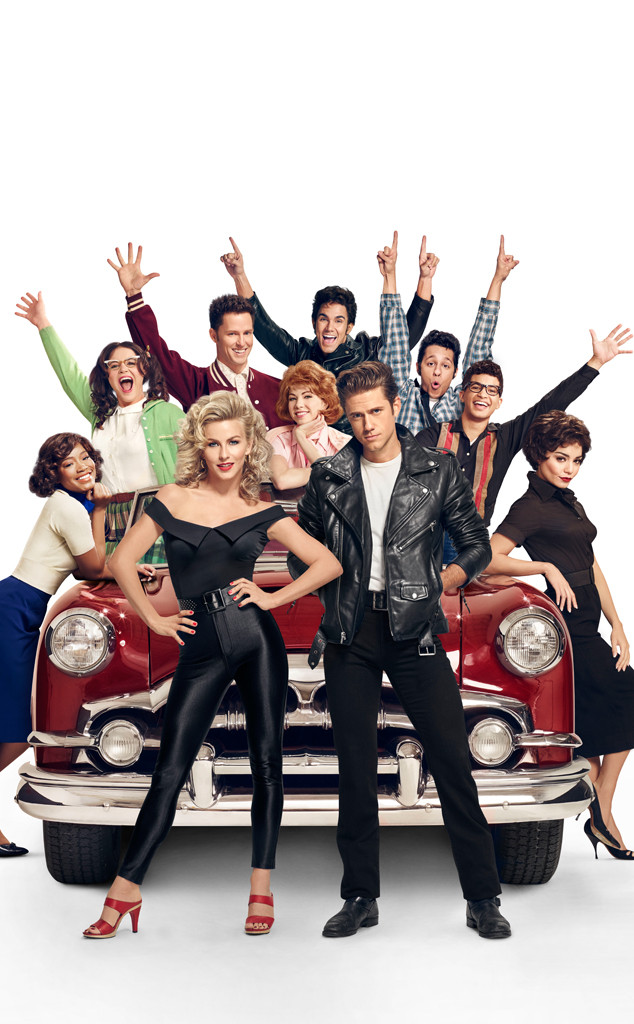 Fox
Who's excited for Grease Live? Because the cast sure is in the latest promo pics for Fox's very first live musical. While we've already seen shots of Julianne Hough, Vanessa Hudgens and Aaron Tveit in costume as Sandy, Rizzo and Danny, respectively, this is the first time we're getting new photos of the rest of the Rydell High crew in costume.
The group pics, like the first ones, take a cue from the marketing material for the 1978 movie and feature the whole cast hanging out with a hot rod in their colorful '50s outfits. The second group shot gives us our first glimpse at Hough as sweet, innocent Sandy (rather than the spandex- and leather-clad version we see at the end of the movie).
There's also a new promo, which reveals something new about the musical: Unlike NBC's successful yearly productions, Grease Live will be shot in front of a live audience.