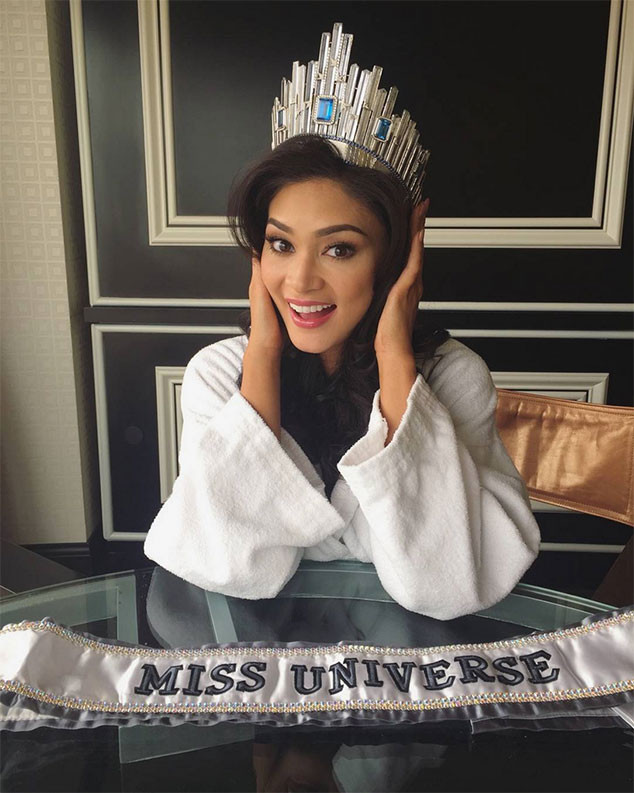 Instagram
Miss Philippines Pia Alonzo Wurtzbach hasn't even had the crown for 24 hours, and yet, she's already dealing with all kinds of drama—but, as you can see, she's not letting it get to her.
The newly crowned Miss Universe endured what may be one of the most talked-about moments in TV history last night, when host Steve Harvey accidentally called Miss Colombia Ariadna Gutiérrez as the winner, only to apologize and correct himself when realizing she was the first runner-up.
That, along with some shade from Miss Germany Sarah-Lorraine Riek (we'll get to that), is already a lot to take on, but Wurtzbach is grateful for this opportunity, and she's not going to let anyone rain on her parade.