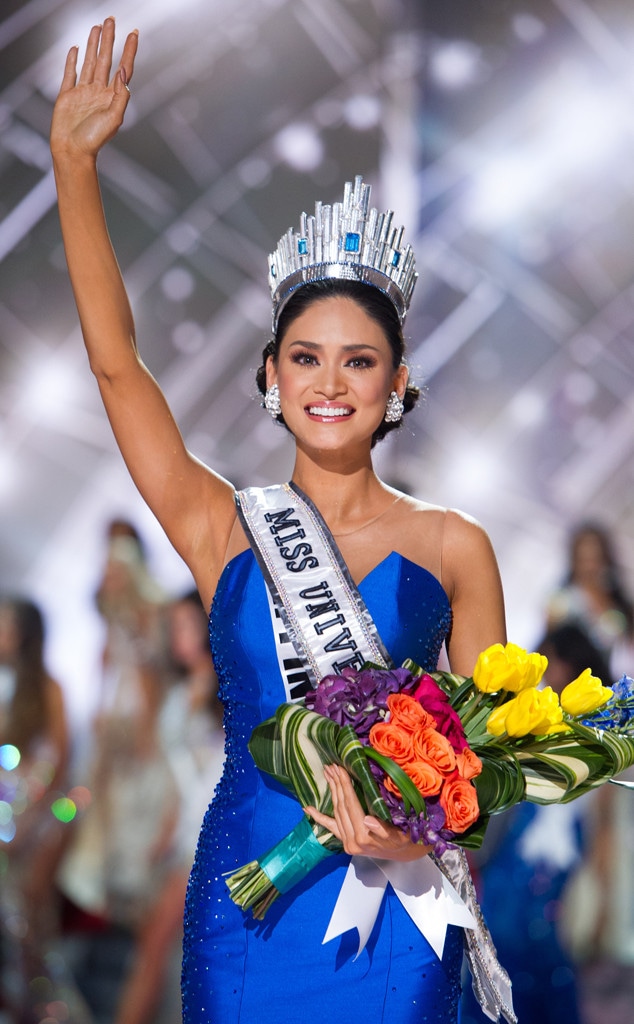 HO/The Miss Universe Organization
Miss Philippines Pia Alonzo Wurtzbach was crowned Miss Universe 2015 Sunday in a rather unconventional way.
Steve Harvey mistakenly announced that Miss Colombia Ariadna Gutiérrez was the winner when she was actually the first runner-up. In what made for some of the most awkward live TV we've ever seen, Miss Colombia's crown was removed and given to Miss Philippines.
Pia, 26, handled her surprise win graciously. But who is the newly crowned Miss Universe 2015? Here are 5 things to about the true title-holder!
1. She Was Born in Germany: According to Pia's official Miss Universe bio, she was born in Stuttgart, Germany, and grew up in Cagayan de Oro, Philippines. Her father was German (he passed away last year) and her mother is Filipino, per Inquirer.net. She speaks Filipino, English and German. 
2. She Was a Child Star: At the age of 11, Pia signed with Star Magic Talent under the stage name of Pia Romero. She acted in multiple roles in TV and film. 
3. She Wears a Crown and Many Hats: Pia studied culinary arts at the Center for Asian Culinary Studies in Metro Manila, Philippines. She's also worked as a cosmetics model and is currently a stylist and writer for the Inquirer, one of the Philippines leading newspapers. 
HO/The Miss Universe Organization
4. She Used to Be Extremely Shy: In an interview with the Philippines' Sun Star, Pia talks about her childhood, saying, "At school, I was a wallflower. I was always the last person in [our] flag ceremony queue because I was the tallest in class. And it was difficult to have a crush because you are too tall for the boy."
Clearly, she figured out her height is an asset and overcame her shyness, too!
5. She's Extremely Down to Earth: As the Philippines' Inquirer (the newspaper for which Pia works) noted, this pageant queen "may be on top of the universe, but her feet are firmly planted on the ground." Pia's co-workers note that she "is more than just a beauty queen," saying, "People love her because she is approachable and easy to connect with."
The paper notes what a hard worker Pia has been, noting that she's hands-on in all aspects of the business, including mounting her own shoots!
Watch Miss Universe hopefuls share health and fitness tips in the clip below.
Watch:
Miss Universe Candidates Share Health Tips