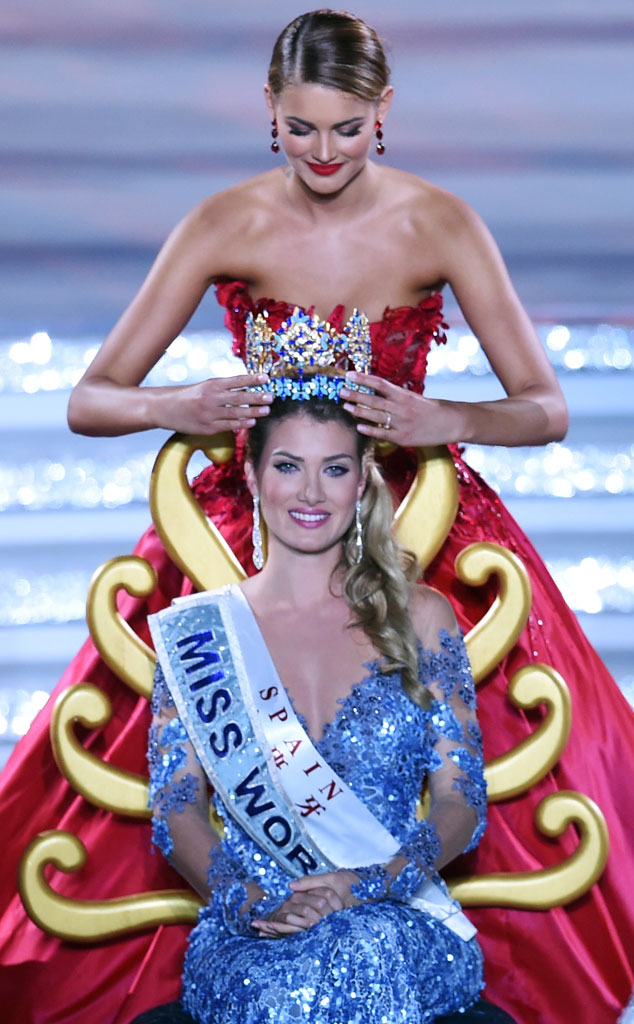 JOHANNES EISELE/AFP/Getty Images
Here she comes, Miss World 2015, Miss Spain!
Mireia Lalaguna Royo, a 23-year-old model from Barcelona, won the international beauty pageant, which took place on Saturday in Sanya, China.
"Just because I am beautiful on the outside does not mean I am not beautiful on the inside, too," she said, after she won, according to the U.K. newspaper The Telegraph.
A total of 114 women competed. Miss Russia, Sofia Nikitchuk, 22, placed second, while Miss Indonesia, Maria Harfanti, 23, came in third place. Miss Jamaica, Sanneta Myrie, 24, and Miss Lebanon, Valerie Abou Chacra, 23, were in the top five.
Other top finalists were Hinarere Taputu, 25, from France; Hillarie Parungao, 24, from the Philippines; Tess Alexander, 24, from Australia; Trần Ngọc Lan Khuê, 23, from Vietnam; Lisa Punch, 23, from Guyana; and Liesl Laurie, 24, from South Africa.
Rolene Strauss, 23, also from South Africa, had won the Miss World 2014 pageant.