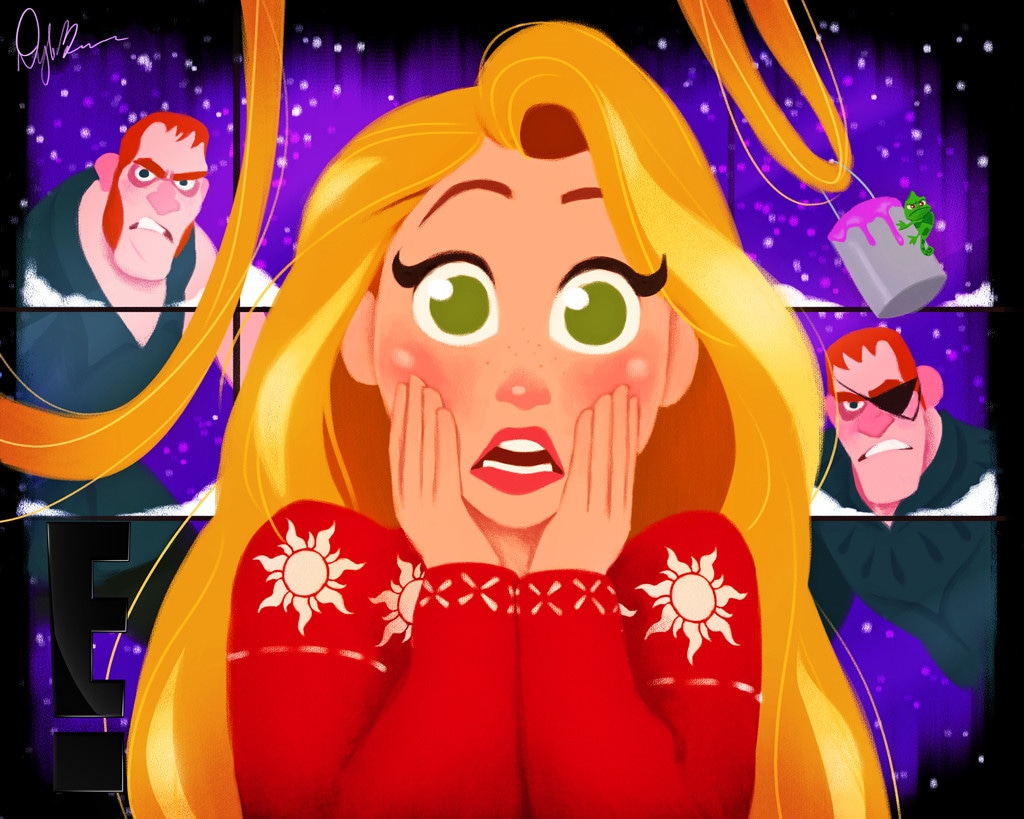 Dylan Bonner
Ever wonder if Sven from Frozen would make a good addition to Santa's reindeer team? Or what Rapunzel would do if a couple of burglars tried to break into her tower on Christmas Eve?
Well, even if you didn't, we did, because 2015—for all its ups and downs—had to have been the year of Disney characters bursting out of the confines of countless classic films and navigating the modern world with the help of certain visionaries who correctly feel that most everything is better when mixed with a little Disney magic.
Heck, even the holidays—as Mickey's Christmas Carol can attest—are made just that much more fun if the Mouse House is in on the action.
While Christmas movies are their own miracle, from decades-old classics such as White Christmas and A Charlie Brown Christmas to newer holiday fare such as Elf and Love Actually, tis the season to ponder the possibilities. To wish upon a star, perhaps?
Maybe we've been chugging too much eggnog, but we had to know what happened when worlds collided. So thanks to artist Dylan Bonner, we got to have our fruitcake and eat it too: Behold, how some of our favorite Disney characters might fare when faced with the situations that only happen in a holiday classic.