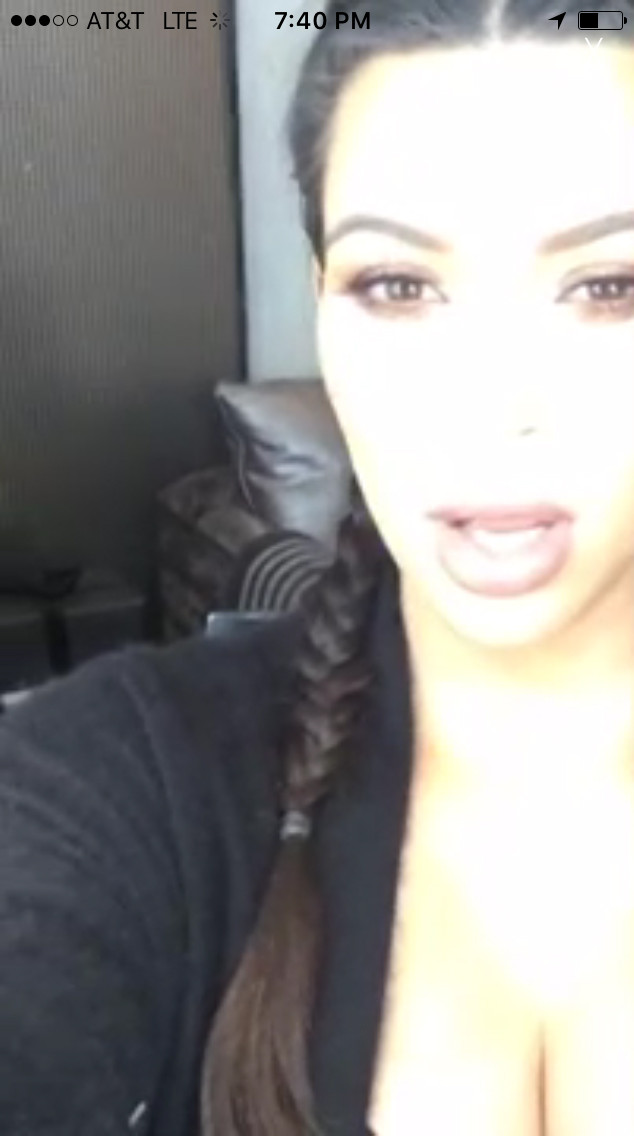 It's Kim Kardashian!
Not that we haven't seen a zillion pictures of her since she gave birth to son Saint on Dec. 5, but they were all just throwbacks!
Without warning, the mother of two resurfaced tonight during a four-minute livestream on her app and website, her hair in braids and flaunting her post-baby curves. Kim has done several livestreams in the past week, baking cookies with North in one adorable instance, but this is the first time she turned the camera on herself.
"My boobs look enormous—which they are," she cracked, acknowledging what she knew everybody would be thinking.