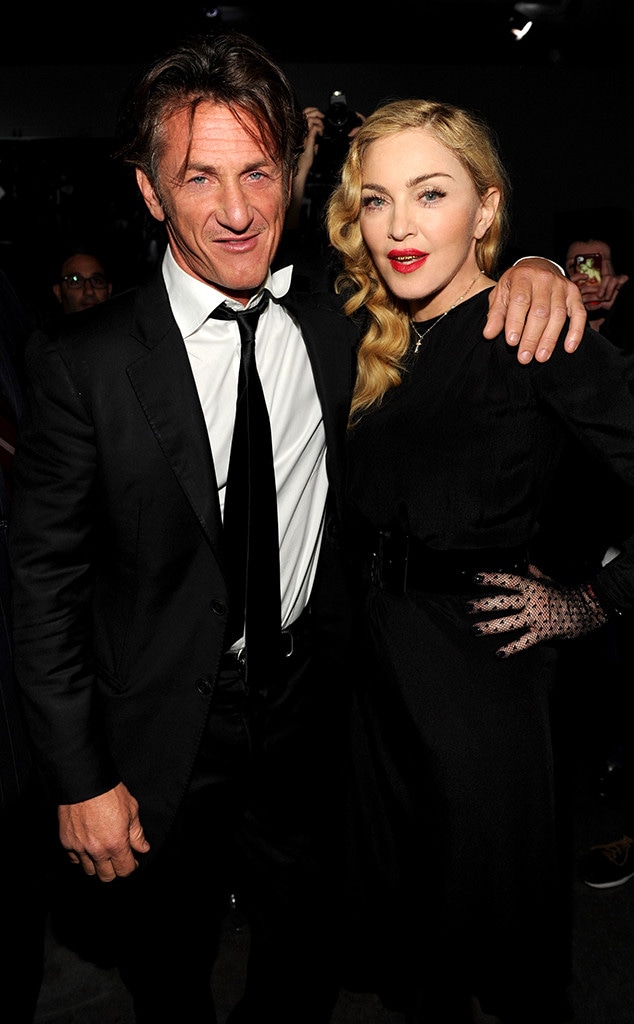 Kevin Mazur/Getty Images
UPDATE: On Feb. 2, Lee Daniels filed a motion to have Sean Penn's defamation suit dismissed. Penn's attorney Mathew Rosengart tells E! News in response: "Mr. Daniels should be ashamed of himself. The Madonna affidavit conclusively and incontrovertibly demonstrated that Daniels' statements were false, reckless and defamatory and he has no defense to it. Instead, his motion represents a sophomoric, and desperate, effort to stave off a trial, which we look forward to conducting, in order to hold Daniels liable for his egregious misconduct."
___________________________
Some rumors take a few decades to put to rest.
In support of Sean Penn in his defamation lawsuit against Lee Daniels, Madonna stated in a court declaration that he never physically abused her during their famously tumultuous marriage.
"While we certainly had more than one heated argument during our marriage, Sean has never struck me, 'tied me up,' or physically assaulted me, and any report to the contrary is completely outrageous, malicious, reckless and false," the singer stated, per court documents filed in New York State Supreme Court today and obtained by E! News.
She also states that reports of an alleged 1987 incident in which he struck her with a bat are "completely outrageous, malicious, reckless and false"; and she called allegations that a December 1989 incident that "purportedly resulted in Sean's arrest" were also false.
Penn sued Daniels for $10 million in September after the filmmaker and Empire co-creator characterized Penn as an abuser in an interview with The Hollywood Reporter.
Sticking up for Empire star Terrence Howard, who's had some nasty drama with his ex, Daniels told THR, "[Terrence] ain't done nothing different than Marlon Brando or Sean Penn, and all of a sudden he's some f--kin' demon. That's a sign of the time, of race, of where we are right now in America."
In his filing today, Penn objects to Daniels' claim that his right to free speech protects what he said.
"Unfortunately for Daniels, his statements--which by direct reference to Howard's misconduct, falsely accuse Penn of committing serious, multiple crimes against women--are not protected the First Amendment," Penn's filing argues.
"Contrary to Daniels' false accusations, Penn has never struck or physically abused any woman, including his ex-wife Madonna," the amended complaint continues.
In addition to his acting and filmmaking prowess, Penn has been known for having a temper, particularly around paparazzi. But Madonna, who was married to the Oscar winner from 1985 until 1989, swears that images can be deceiving.
"I have known Sean Penn for over thirty years," the Rebel Heart artist states. "Over the decades, I have known Sean to be a caring, compassionate individual, as well as an extremely talented actor, creative artist and philanthropist."
The exes have been hanging out a bit more in recent years, with Madonna traveling to Haiti to work with Penn's earthquake relief foundation and occasionally frequenting the same parties in L.A.
(Originally published Dec. 17, 2015, at 3:53 p.m. PT)