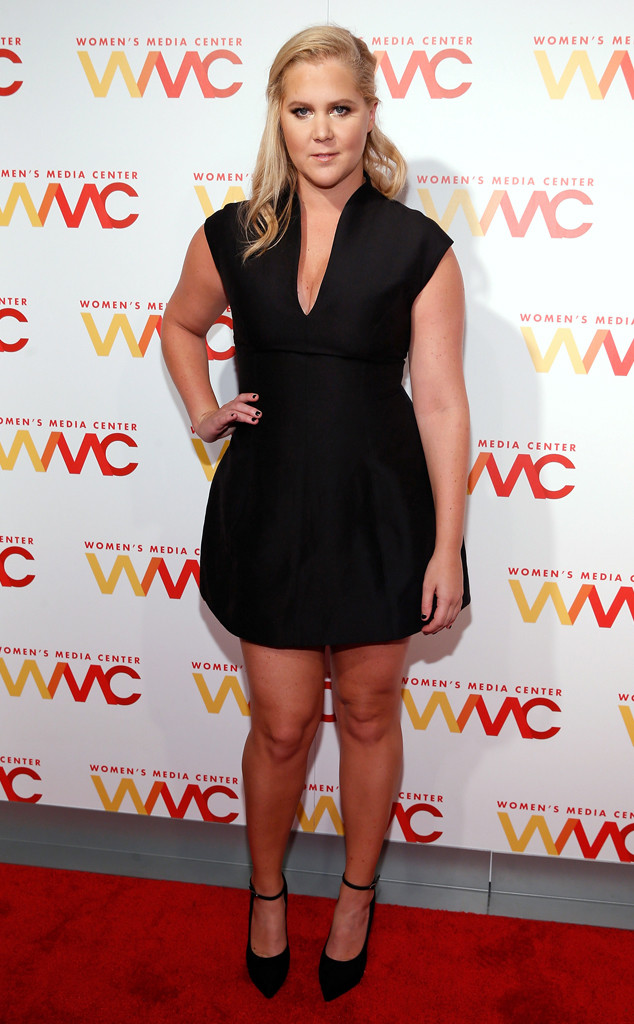 Brian Ach/Getty Images for The Women's Media Center
Apparently, even Amy Schumer's haters cannot ultimately resist the allure of Amy Schumer.
The 34-year-old comedienne and actress, who is nominated for her first Golden Globe for her role in Judd Apatow's comedy film Trainwreck, talked to The Hollywood Reporter about online critiques of her work and other Internet comments about her.
"With Trainwreck coming out, I was like, 'Everyone's going to say, 'She's not pretty enough to be in this movie.'' And then only one dude wrote that, and people really attacked him, and then he redacted that and wanted to date me," Schumer said in comments posted on Thursday.