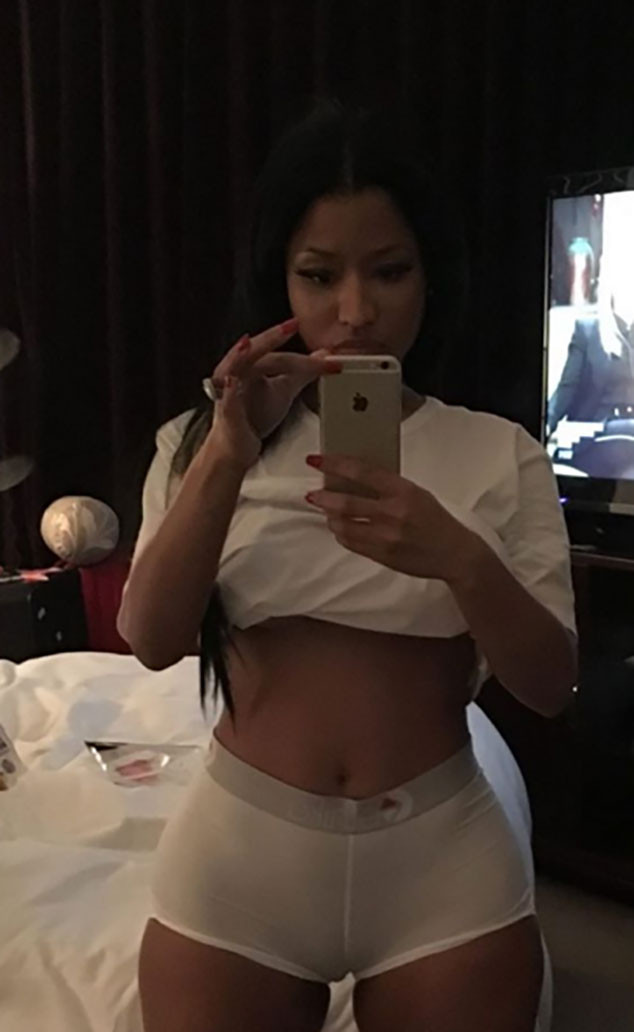 Instagram
Nicki Minaj is one lucky lady...kind of.
The "Anaconda" singer took to Instagram Wednesday to share her latest present, which she most likely received from Meek Mill, but there was a slight problem with his latest gift—it didn't fit! Posing in her new white underwear, Minaj revealed that the pair didn't fit. They do seem a little small.
"Babe thanks but I think I need a bigger size," she captioned the pic, making sure to include a wink-face emoji and a woe-is-me emoji.
Although the undies probably can't be exchanged now that the "Starships" singer has tried them on, perhaps Mill will treat her to a larger pair. He did recently gift her with a new diamond ring for her birthday that's even bigger than her first engagement ring. "Now this is what I'm talking about baby. Lol. Love u," she wrote next to a photo that flaunted the ring, which is a cushion-cut diamond that's set within a halo of smaller diamonds, all complete with a diamond band.