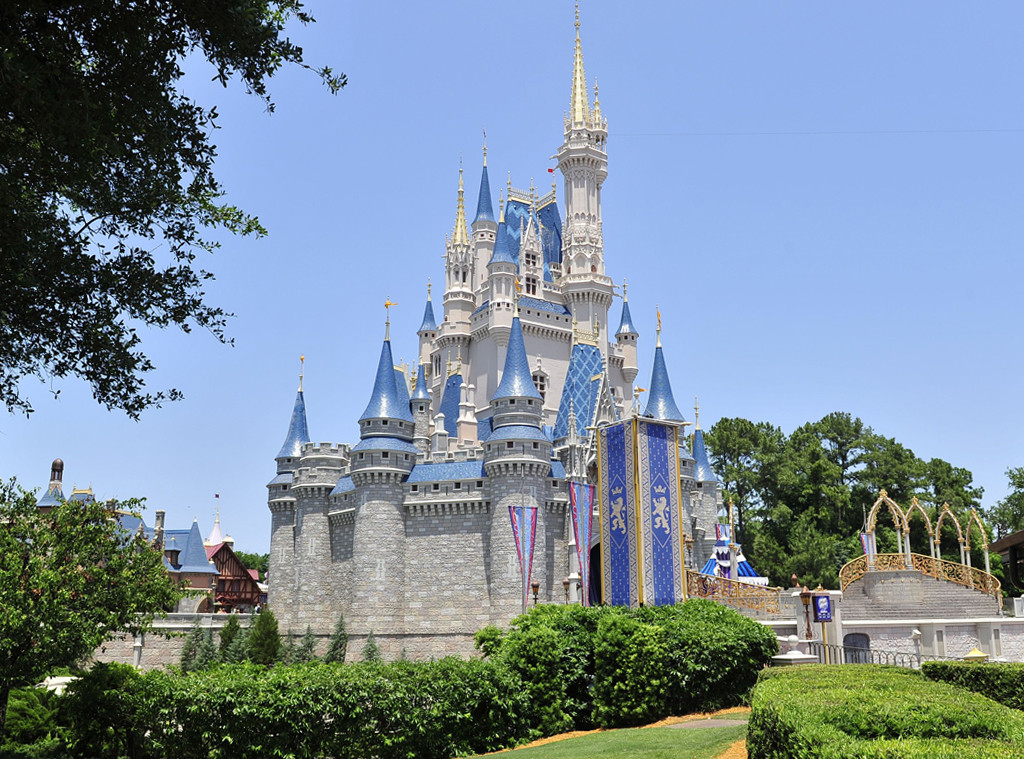 REX Shutterstock
You know it's a sad day when the "happiest place on earth" is forced to undergo some scary changes in order to prevent violence.
Following the recent attacks on Paris and San Bernadino, Calif., Walt Disney World—along with Sea World, Universal Orlando, Disneyland and Universal Studios—decided to enhance its security measures through the rest of the holiday season by installing metal detectors in front of the park as of Thursday. The magical theme park also decided to ban the selling of toy guns as well as any adult costumes over the age of 14. All of the measures were made to ensure visitors feel safer as well as prevent the encouragement of gun violence.
The decision comes on the heels of a bulletin made by the federal Department of Homeland Security issued in which they stated they were "especially concerned that terrorist-inspired individuals and homegrown violent extremists may be encouraged or inspired to target public events or places."
Thus, alongside the addition of metal detectors, Disney has also increased its number in security guards and deputies as well as adding specially trained dogs to patrol the park.
"We continually review our comprehensive approach to security and are implementing additional security measures, as appropriate," Disney said in a statement regarding the heightened security.
While it may be a sad measure to take, many fans took to social media to state their approval of the big step toward safety:
@Disney Thank you. My husband & I take our sons to Disneyland every year. If we are going to be a nation of guns, we need metal detectors.

? Allison Brinsley (@abrinsley77) December 17, 2015
Metal detectors up at @WaltDisneyWorld, this is what happens when an idiot tries to bring in a gun. Thanks for keeping us safe Disney!

? Denise? (@rubylips80) December 17, 2015
I'm honestly surprised it took this long to get metal detectors at Disney theme parks. Nobody wants to see them, but they are needed.

? Ryan (@RyanJohn__) December 17, 2015
GOODMORNING Walt Disney World is getting metal detectors at their main entrances now IM SO HAPPY:))

? Gab (@harryenchanting) December 17, 2015
What do you think about Disney adding metal detectors? Sound off in the comments below.