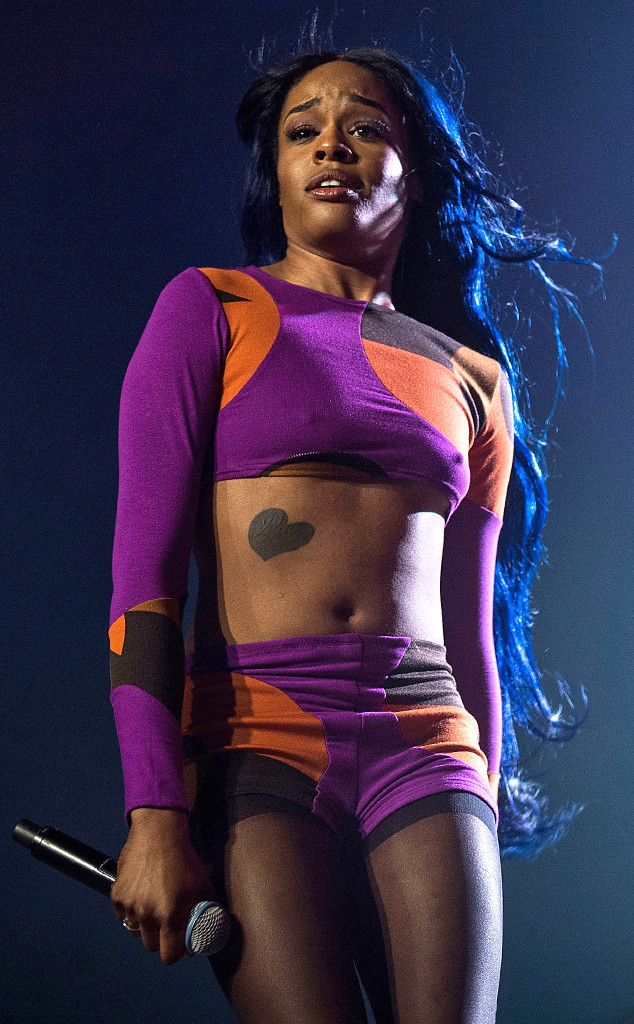 Cassandra Hannagan/Getty Images
Azealia Banks got herself into a physical altercation last night.
E! News has learned that the rapper was arrested early Wednesday morning after allegedly assaulting a female security guard outside Meatpacking club Up&Down. The New York Police Department tells us that around 12:46 a.m., Banks was escorted out of the venue "when she became verbally abusive and began to push the victim and bit victim on the breast causing swelling and redness."
Authorities add that she "was arrested and charged with assault, disorderly conduct and harassment."
Now, we know what you're wondering. What got Azealia Banks so riled up that she bit the woman on the boob? Well, here's what we know...