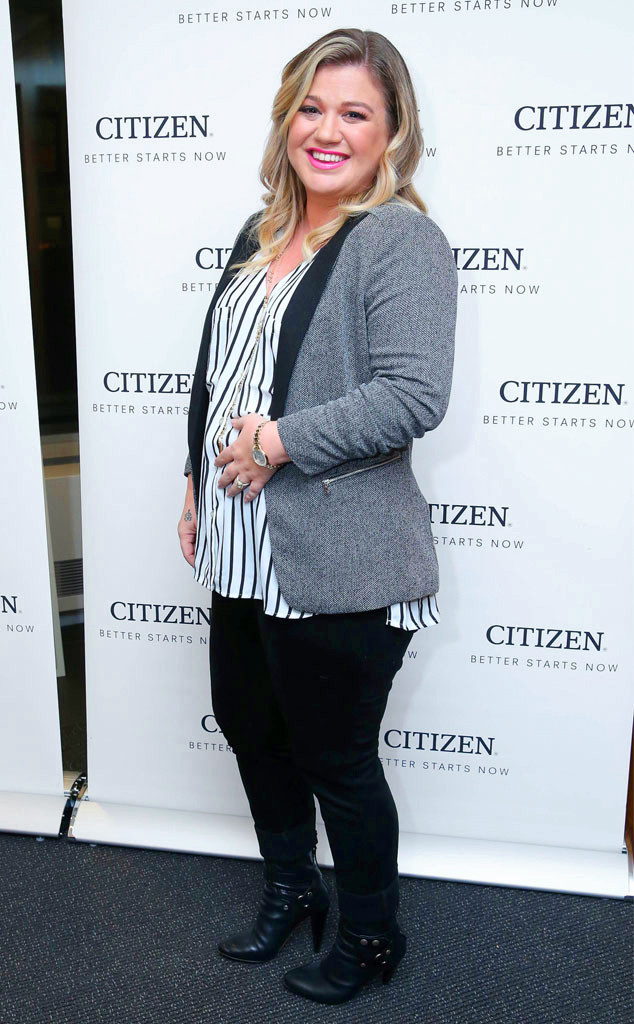 Rob Kim/Getty Images
Kelly Clarkson announced her second pregnancy over the summer, but now we may have some new information about her baby…or should we say babies?
During a radio interview obtained by Entertainment Tonight, the singer made it sound like she's expecting more than one child with her husband Brandon Blackstock.
"I'm gonna be everywhere once I get these kids popped out and done," the 33-year-old told 103.7's Leigh Ann & Courtney Uncorked. "That's why I look all..." she laughed before trailing off.