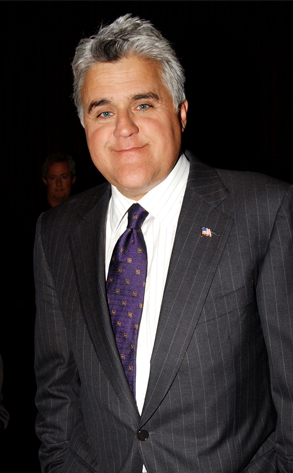 Mike Guastella/WireImage.com
It may look like the Tonight Show and sound like the Tonight Show, but—as Conan O'Brien has no doubt been continually assured—Jay Leno's newest television endeavor is no Tonight Show.
But, according to details unveiled today by NBC, whatever Leno's new gig, it sure plays like déjà vu.
In the wake of yesterday's news leak, the Peacock formally confirmed that Leno won't be taking his audience-pulling talents elsewhere, instead opting to remain with NBC as host of The Jay Leno Show, which will air weeknights at 10 p.m.
And while the network will be doing its best to preserve the sanctity of its late-night institution for O'Brien, all Leno-branded Tonight segments will stay with Jay.
Which means it might be O'Brien, not Leno, who will be taking this one on the chin...