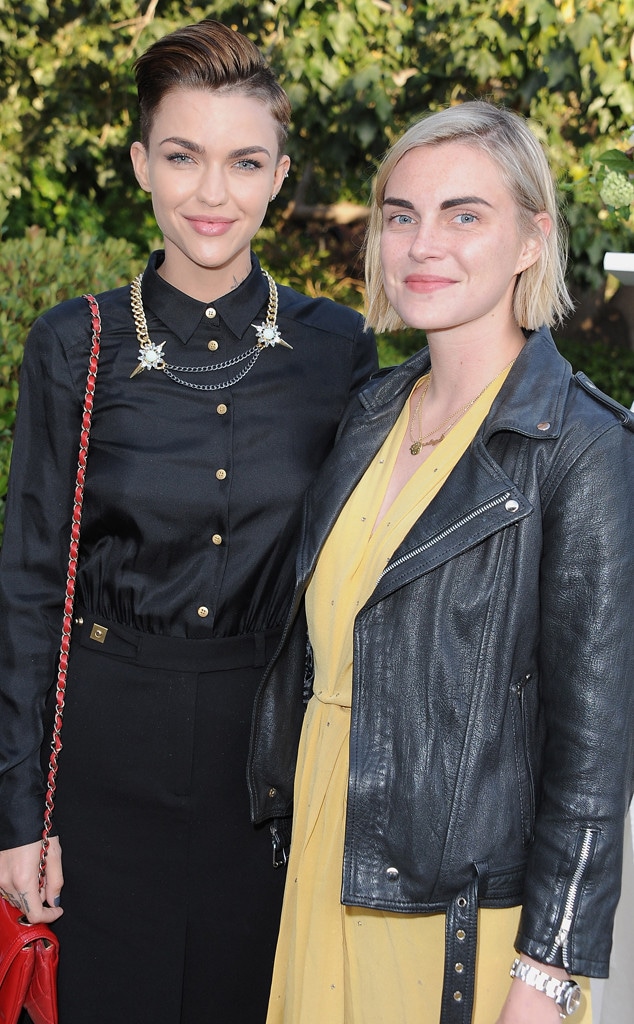 Angela Weiss/Getty Images
Ruby Rose and Phoebe Dahl have gone their separate ways.
The Orange Is the New Black actress and her designer fiancée have called off their engagement, E! News exclusively confirms. The striking duo were together for two years and had announced their engagement in March 2014, with Rose merrily explaining that Dahl had turned her down three times before changing her mind and asking her.
"It's completely amicable and they wish each other the best," says a source close to the couple. We're told that distance put a strain on their relationship, the two having to spend so much time apart for work.
Rose made headlines this summer when she so openly and honestly discussed gender fluidity, telling the U.K.'s Guardian, "I feel like I'm neither, yeah. Well, if I had to choose it would be a boy, a guy. I feel like I'm a boy, but I don't feel like I should've been born with different parts of my body or anything like that. I feel like it's just all in how I dress and how I talk and how I look and feel, and that makes me happy."
"I didn't know there were options like gender neutral or gender fluid," the 29-year-old Australian stunner also told Cosmo. "I later realized you could be a girl and dress like a guy….As soon as I met Phoebe, I knew. She's everything that I would want in somebody. She's talented, she's funny, and she also has this charitable, giving side."
At least that sounds like the makings of a possible friendship moving forward.