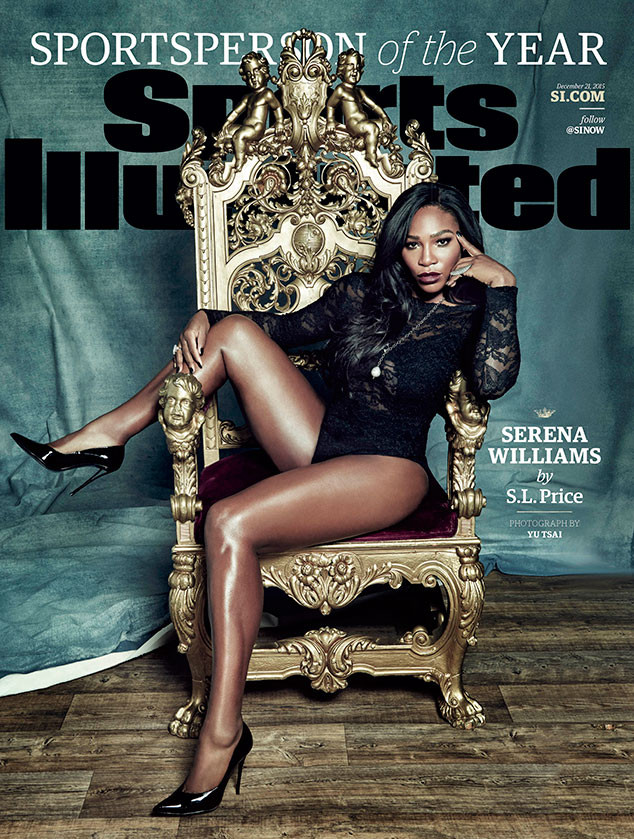 Yu Tsai for Sports Illustrated
In a lineup of twelve esteemed athletic figures, Serena Williams has been named this year's Sportsperson of the Year by Sports Illustrated.
The 34-year-old tennis champion has had one of the most vigorous professional years of her tennis career thus far, winning her 19th, 20th and 21st Grand Slam titles, defeating her sister Venus Williams at the U.S. Open and sustaining a #1 ranking throughout the entire season for the fifth time in her career despite many physical injuries.
"Serena has made a very strong case as not only the greatest tennis player of her generation but of all time, and after the string of performances she put together in 2015, she is one of the most dominant athletes playing today," Sports Illustrated Group Editor Paul Fichtenbaum said in a statement.