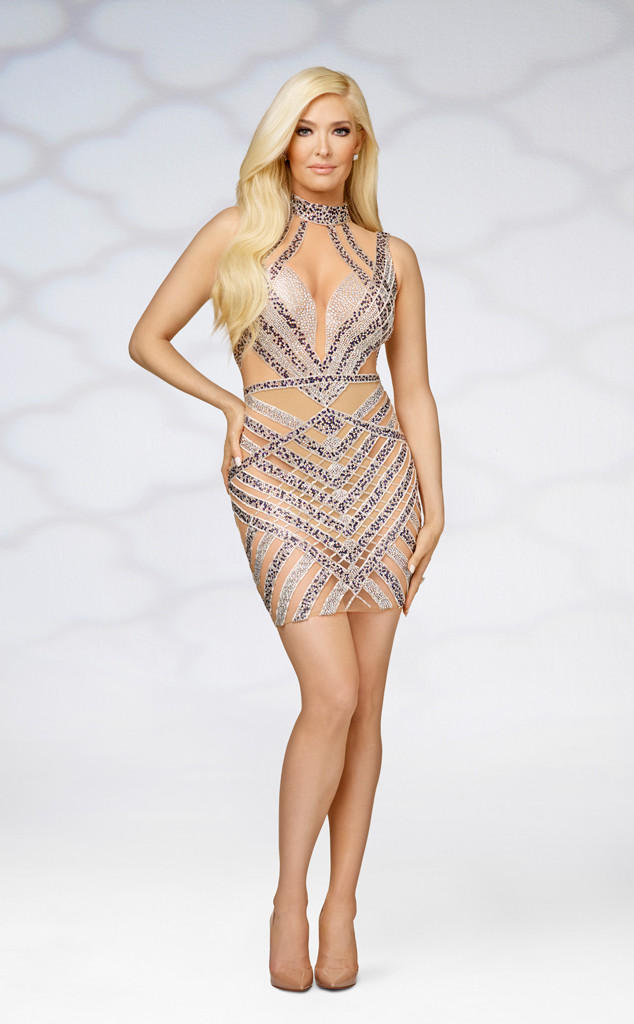 Bravo
The ladies of The Real Housewives of Beverly Hills are in for a surprise when Erika Girardi makes her debut.
"By day, I'm Erika Girardi, married to Tom Girardi (uber famous lawyer). But by night, I'm something else," she says in the exclusive clip below.
That something else is singer Erika Jayne, a club music singer known for her hits "Rollercoaster," "Stars" and "Painkllr." Her music has been featured in The Watch, The Neighbor and Toddlers and Tiaras and she's charted on the Billboard Dance Chart on numerous occasions. "She's sassy, she's class and ass and heels, all woman all the time and curvy. She's over the top fabulous," she says.